'Preacher' Season 2: Jesse, Tulip and Cassidy Hit The Road in AMC Teaser (VIDEO)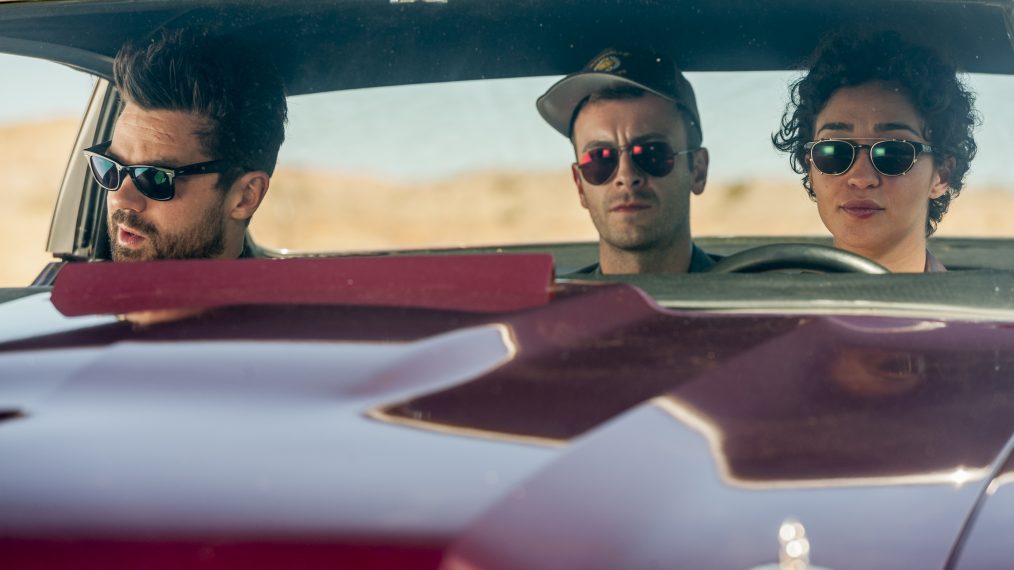 Road trip! During Sunday night's Season 7 finale of The Walking Dead, viewers also got a sneak peek at what's in store for the second season of AMC's summer hit Preacher. And for fans of the super-fun gorefest—based on Garth Ennis and Steve Dillon's comics and brought to TV by Seth Rogan and Breaking Bad's Sam Catlin—seeing not-so-saintly Rev. Jesse Custer (Dominic Cooper), his lethally lovely ex Tulip (Oscar-nominee Ruth Negga) and boozy, foul-mouthed Irish vampire Cassidy (Joseph Gilgun) hitting the highway is hardly a surprise.
At the end of Season 1, the trio found out that God's MIA—and with Annville and its residents blown into the nether, there's not much to stick close to home for. So they decide to hunt down the missing deity, doing what they collectively do best in the meantime: "Drive around, shooting people, getting wasted. If God wants our help, we'll help him. If he doesn't, we're gonna kick his ass."
See Also
Get the scoop on one of the best characters on AMC's comic-based series.
Last summer, Catlin told TV Insider, "In a lot of ways, we look at Season 1 as kind of a prequel to where we're going to be heading in later seasons. … What's great about Garth's comic is he's taken this old idea, man's search for God, into the literal sense: 'We're going to hunt down God. Like a posse for God, we're going to hunt him down!' That's what's so fresh and so crazy about the comic and that's a great opportunity for us. God as a fugitive."
So let the road trip—which the AMC PR promises will "span Heaven, Hell and everywhere in between"—begin.
The 13-episode Season 2 returns with a two-night event June 25-26. In addition to Cooper, Negga and Guilgun, Ian Coletti as Eugene/Arseface and Graham McTavish as the mysterious Cowboy return, joined by new cast additions Noah Taylor (Peaky Blinders, Game of Thrones), Pip Torrens (Star Wars: The Force Awakens), Julie Ann Emery (Better Call Saul, Fargo), Malcolm Barrett (Dear White People), Justin Prentice (13 Reasons Why, Awkward) and Ronald Guttman (Mozart in the Jungle, Mad Men).
Missed out on the 10-episode first season? Catch it on Hulu beginning April 5.
Preacher Season 2 two-night premiere, Sunday, June 25, 10/9c & Monday, June 26, 9/8c (the series' regular time slot), AMC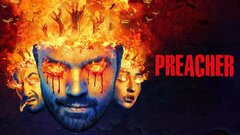 Powered by