Our 'Shadowhunters' Wish List: Malec, Idris and More When Season 2 Returns
With our favorite Shadowhunters on midseason break until its return June 5 with the second half of its epic Season 2, we've created a wish list for the rest of the season including a journey to Idris, the fate of Clary and Jace, fairy politics and, yes, lots and lots of Malec moments we can fangirl over.
More Malec Please

Starting with our favorite Shadowhunters ship. While the core of the show may be the growing love between Clary (Katherine McNamara) and Jace (Dominic Sherwood) (since they aren't siblings anymore, we say this romance is shippable again), Malec is all the rage. With most of Season 2 focusing on the budding romance between Magnus (Harry Shum Jr.) and Alec (Matthew Daddario)—a storyline that helped Shadowhunters win a GLAAD Media Award for Outstanding Drama Series —that's constantly being thrown to the side because of Alec's shadowhunter duties, we want to see these two in a full-fledged relationship in the second half of the season after those beautiful "I love yous" in the midseason finale.

Journey to Idris

Idris has been hanging over our heads all season, and in the second half we would love to finally see Clary, Jace and the gang make their way to their magical homeland. While we were peppered with sneak peeks at Idris throughout Season 1, with Jocelyn (Maxim Roy) and Valentine's (Alan Van Sprang) backstory, and almost saw Clary travel there with Jocelyn (before Clary decided not to go, and Jocelyn's tragic death on top of that), we want to see more of this gorgeous and magical world that every shadowhunter in New York City gushes about.

The Clary and Jace Conundrum

While Simon (Alberto Rosende) is our favorite best friend/vampire, we kinda want to see Clace really happen now that we know Clary and Jace aren't brother and sister. But with Simon finally admitting his feelings to Clary, the two sharing their first kiss in the sun and Jace not telling Clary the truth that they aren't actually blood related in the midseason finale, we aren't sure where these two will end up once the show returns in June.

The Seelie Court and More Fairies

One group of Downworlders and their politics we want want to see more of in the second half of the season are the fairies of New York City. While we got to see more of Izzy's on-and-off-again fairy beau Meliorn (Jade Hassouné) in Season 1, and his decision that pushed the Downworlders to attempt to kill Clary towards the midseason finale, we have yet to meet any other fairies, including the mysterious Seelie Queen.

Izzy Getting Her Groove Back

Poor Izzy (Emeraude Toubia) has had a rough season so far, with her yin fen addiction contaminating her with demon blood and preventing her from fulfilling her dream of entering the citadel of the legendary Iron Sisters. We hope that the rest of the season will bring back the badass Izzy we know and love with the surprising revelation of Izzy and vampire clan leader Raphael's (David Castro) relationship.

What Shadowhunters moments are you looking forward to seeing when the show returns June 5 on Freeform? Comment below!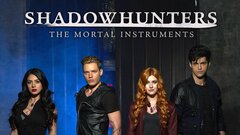 Powered by