NBC Sets Summer Schedule: JLo's 'World of Dance,' the Returns of 'AGT' and 'Carmichael Show,' and More
On Friday, NBC announced its Summer 2017 programming schedule, featuring a number of debut series, and the returns of some favorites. The lineup is heavy on reality and competition, which isn't particularly surprising for summertime, though new and returning scripted comedies and dramas also feature in the mix.
A notable newcomer is World of Dance, a dance (duh) competition series featuring judges Jennifer Lopez, Ne-Yo and Derek Hough, with Jenna Dewan Tatum serving as host/mentor. World of Dance will air Tuesdays starting May 30, when it will then piggy-back on America's Got Talent as a lead-in.
Speaking of America's Got Talent, the long-running hit will make its return for Season 12 May 30, with new host Tyra Banks joining Simon Cowell, Mel B, Heidi Klum and Howie Mandel. The AGT live shows are set to begin Aug. 15, with live results beginning Aug. 16.
Fans of another NBC reality hit, Little Big Shots, will be excited to learn that its spinoff, Little Big Shots: Forever Young—spotlighting young-at-heart seniors—will make its debut June 21, with Little Big Shots host Steve Harvey introducing the personalities here, too.
Also new on NBC this summer: the scripted drama Midnight, Texas (July 25), based on Charlaine Harris' bestselling book series; Saturday Night Live: Weekend Update (Aug. 10), a primetime spinoff of the late-night show's popular segment; and Marlon (Aug. 16), described as a "classic family comedy" loosely inspired by the real life of star Marlon Wayans.
Returning to NBC this summer:
The Carmichael Show, Jerrod Carmichael's acclaimed comedy inspired by his life and family, is back for Season 3 starting May 31.
Competition series American Ninja Warrior is back for its sixth full season June 12, when it will lead into the second season of Spartan: Ultimate Team Challenge.
The LeBron James and Chris Hardwick-produced hit winter game show The Wall, hosted by Hardwick, drops for a second season starting June 22. It will be followed on that night by the return of medical drama The Night Shift, which is back for Season 4.
Jane Lynch is back as host of the game show Hollywood Game Night, which will begin its fifth season Aug. 7. Celebrities this season will include Sterling K. Brown, Chrissy Metz and Justin Hartley of NBC's This Is Us; Ben Feldman, Lauren Ash and Nico Santos from the network's Superstore; and Michael Bolton, Ne-Yo, Natalie Morales, Mike Colter, Chris Hardwick, Margaret Cho, Gabby Douglas, Matt Iseman, Taye Diggs and RuPaul, among many more.
NBC SUMMER 2017 LINEUP
World of Dance — Tuesdays, 10/9c beginning May 30
America's Got Talent — Tuesdays, 8/7c, beginning May 30; live shows begin Tuesday, Aug. 15, 8/7c; live results begin Wednesday, Aug. 16, 8/7c
The Carmichael Show — Wednesdays, 9/8c, beginning May 31
American Ninja Warrior — Mondays, 8/7c, beginning June 12
Spartan: Ultimate Team Challenge — Mondays, 10/9c, beginning June 12
Little Big Shots: Forever Young — Wednesdays, 8/7c, beginning June 21
The Wall — Thursdays, 8/7c, beginning June 22
The Night Shift — Thursdays, 9/8c, beginning June 22
Midnight, Texas — Tuesdays, 10/9c, beginning July 25
Hollywood Game Night — Mondays, 10/9c, beginning Aug. 7
Saturday Night Live: Weekend Update — Thursdays, 9/8c, beginning Aug. 10
Marlon — Wednesdays, 9/8c, beginning Aug. 16 (back-to-back episodes follow AGT live results shows)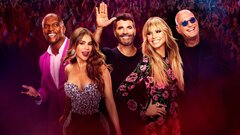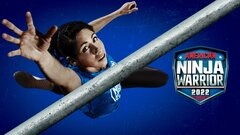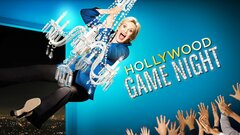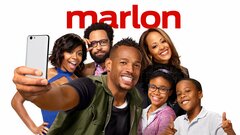 Marlon
where to stream