SNL's 'Weekend Update' Coming to Primetime This Summer
Apparently, the gift of President Donald Trump and his satirical potential is just too good for Saturday Night Live to go an entire summer without somehow commenting on his and his administration's latest activities, comments and tweets.
It was announced Tuesday that SNL's popular Weekend Update segment, despite the venerable comedy series being on hiatus, will be back this summer to offer wry commentary on news of the week in a series of four half-hour episodes. Regular Weekend Update hosts Colin Jost and Michael Che will headline the installments, airing in primetime on NBC beginning Thursday, Aug. 10., and additional SNL cast members will also make appearances. No word yet on whether or not Alec Baldwin's Donald Trump will drop by the news desk.
"SNL is having its best season in a quarter of a century—how many shows can say that?!—so we didn't want them to take the summer off," said Robert Greenblatt, chairman of NBC Entertainment. "We're thrilled to have Colin Jost and Michael Che continuing their unique brand of news with fresh Weekend Update shows in primetime this August."
See Also
An exploration of the comedy institution's presidential sketches, from Richard Nixon to Donald Trump and Hillary Clinton.
It's an unusual move in what is, admittedly, an unusual climate for news and politics. SNL has, in recent presidential campaigns, aired primetime specials in the lead-up to the election, and Jost and Che made brief Weekend Update appearances in 2016 during MSNBC's coverage of the political conventions. But this appears to be the first time SNL is creating original primetime programming to satirize news in an off-election year. (They must be banking on having plenty to talk about.) And NBC can't be blamed for riding the wave SNL has been on since the presidential election in November. The network says that so far this season, the long-running series has had its most-watched season in 24 years.
Saturday Night Live: Weekend Update primetime edition, begins Thursday, Aug. 10, 9/8c, NBC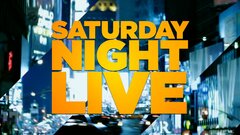 Powered by