'The Wall': LeBron James and Chris Hardwick Look to Change Lives in New Game Show (VIDEO)
On NBC's new game show The Wall, "one ball could change your life." While that statement is true for producer and Cleveland Cavaliers' megastar LeBron James, contestants must rely on their wit and luck to win a cash prize.
RELATED: Chris Hardwick on How @midnight Comes Together
Host Chris Hardwick, who's now on more shows than Ryan Seacrest, calls The Wall "one of the most emotionally turbulent experiences," adding, "it is impossible not to get swept up in what happens on this show." In the exclusive clip below, Hardwick talks about how he came aboard after James, citing the three-time NBA champion as "one of the elements that attracted [him] to the show."
So why a ginormous wall? "We want people, when they see the wall, to know they're in for something big," James explains. Without a doubt, big is the word. The wall, which looks like a giant, high-tech version of Plinko from The Price is Right, features glowing neon orbs that fall into slots representing a range of monetary prizes. Contestants can win $1 to $1 million, depending on their answers and the power of gravity.
Contestants must answer a question correctly for any money to be won. The balls, which turn green and red depending on answers, are dropped down the wall, speeding toward slots each representing different amounts of money. The ball may land in a $1 million slot, but if it's red, you're not going home with any money.
James and Hardwick joke their goal is to "give away as much of NBC's money as possible." The prize money is intended to be used toward improvement of contestants' communities. Amidst all the exhilarated screams and jumping around, contestants seem to take their wins and losses humbly. "It was amazing. I wouldn't replace this for anything in the world."
The Wall, Series premiere, Tuesday, Jan. 3, 8/7c, NBC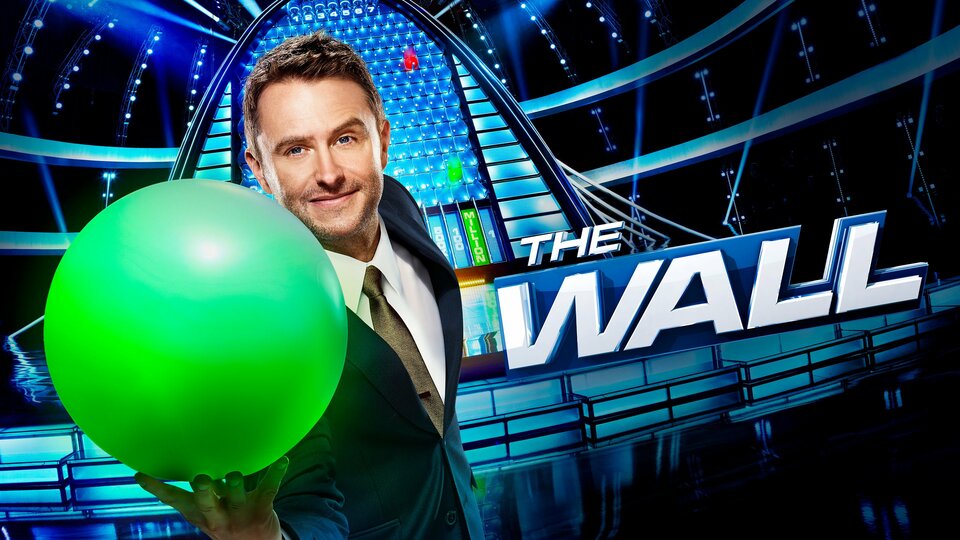 Powered by