'Bones' Bids Adieu After 12 Years: 'It Is a Meaningful, Celebratory and Conclusive Season'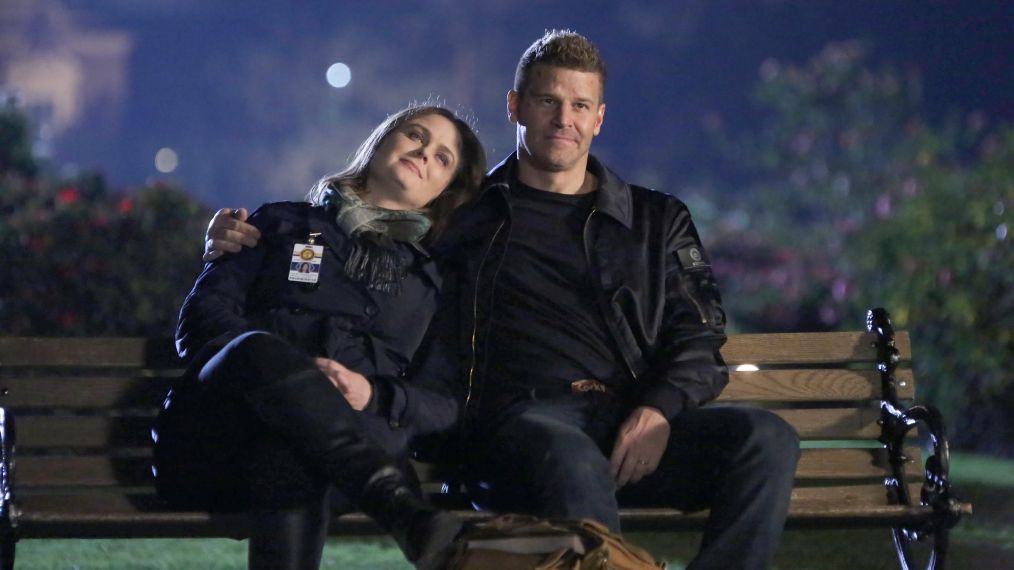 Finding the perfect actress to play Bones forensic anthropologist Temperance Brennan—who would go toe-to-toe with David Boreanaz's FBI Special Agent Seeley Booth—when the Fox series began in 2005 all came down to a mere step forward. Two remaining actresses were up for the role, and in a key audition scene, Boreanaz assertively stepped toward Emily Deschanel. Rather than backing down, she then stepped toward him. "It sounds like a simple thing, but it was her instinct and it was electric," series creator Hart Hanson recalls.
Twelve seasons and 246 episodes later, the drama—loosely inspired by forensic anthropologist and author Kathy Reichs's Temperance Brennan novels and a documentary about Reichs's life—wraps up with a two-part finale airing March 21 and 28. "It seemed totally right to us to offer the incredibly loyal fans of Bones a special final chapter to this story," says Dana Walden, chairman and CEO of Fox Television Group. "It is a meaningful, celebratory and conclusive season." (Proof of fan loyalty: They followed the series to eight different timeslots during its run.)
A full season of saying goodbye has proven to be a double-edged sword for the cast. "It's been a slow realization of it ending," Deschanel says with a laugh. "But that doesn't prepare you for the last moment, which was very emotional for me. You could follow the trail of tears to where I was."
Creating an ending for a long-running series is hard enough, but for the Bones writers, it was further complicated by the fact that renewal uncertainty in Season 10 had led them to craft a finale that doubled as both a potential season and series closer. (Booth and Brennan left their jobs with the intention of moving away from Washington, D.C.) With that ending already used, the penultimate hour of this season features the Jeffersonian Institute's Forensic Division boss, Cam (Tamara Taylor), and intern turned doctor Arastoo (Pej Vahdat) tying the knot. "We really wanted to bring back as many characters as we could from the past," executive producer Jonathan Collier says. However, he warns, it's not all cake and flowers: "Nothing happens without a cost."
As for Booth and Brennan, the couple are personally "in the best place they've ever been," says executive producer Michael Peterson—but they are in danger leading into the finale. The last hour "really affects the very definition of who Brennan is," Peterson teases.
Despite the ominous storyline, the mood is light on the show's Los Angeles set in December, less than a week before the series officially wraps. Many of the actors who played "squinterns," the revolving group of interns who worked at the Jeffersonian lab, are huddled together after filming their last scene. Boreanaz, who is directing the finale, guides Deschanel and Michaela Conlin (forensic reconstruction expert Angela) through a scene as their characters discuss a potential lead in the close-to-home case. On a break, the actor-director shares footage from a gritty sequence shot earlier.
This episode marks Boreanaz's 11th time behind the camera on Bones. "I just wanted to take [my personal feelings] out of it and have the ensemble enjoy it," Boreanaz says. "There are certain things I like to do when I'm shooting and ways of getting things done efficiently. But I got the moments I wanted, which was the most important thing."
And nearly a dozen years after Boreanaz and Deschanel first sparked in that audition room, their bond is stronger than ever. "It's rare as an actor to work on something for so long and have a character evolve so much," Deschanel says. Adds Boreanaz: "There is a cadence and a rhythm that was always maintained with the two of us, finding that relationship in whatever moment we were working on. That's what I'll take—the [shared] hard work." Partners until the end.
Bones, Series Finale, Tuesday, March 28, 9/8c, Fox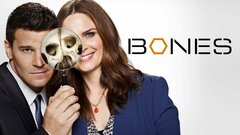 Bones
where to stream
Powered by