'Grimm': It's Nick and the Gang Versus the Mirror Monster in Exclusive Preview (VIDEO)
Time for the buddy system. The March 3 episode of NBC's Grimm—titled "Tree People"—finds detective Nick Burkhardt (David Giuntoli) and his cohorts freaking out over the demon in the mirror that recently tried to strangle poor Eve (Bitsie Tulloch).
What does this ghastly thing want? Where does it come from? Does little Diana (Hannah R. Loyd) hold the key? Until all is revealed, Nick and the other members of the Scooby Gang will have to partner up because it's simply not safe to be alone with their own reflections!
See Also
Fans will just have to Grimm and bear it!
Here's an exclusive preview:
Grimm, Fridays, 8/7c, NBC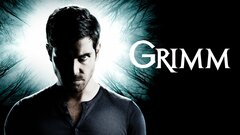 Grimm
where to stream
Powered by