'Chicago Justice': Dick Wolf's New Legal Series Tackles the "Anger Prevalent in the Country Today"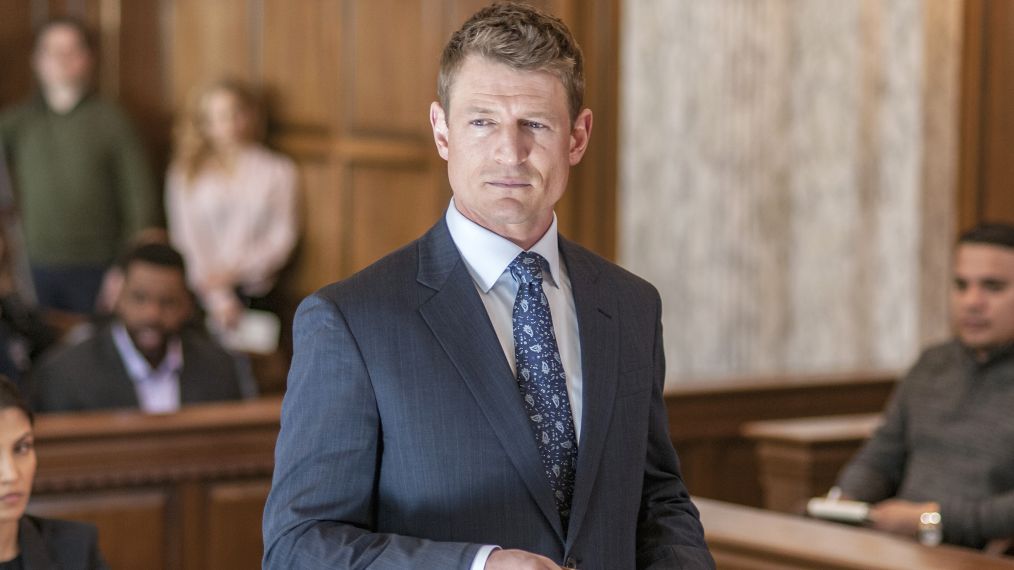 March 1 is a historic day for NBC and Dick Wolf. All three primetime hours will be dedicated to the megaproducer's Windy City franchise. Chicago Fire kicks off the night with a suspicious blaze at a rave. The drama crosses over to Chicago P.D. as the detectives hunt for evidence of arson while the docs at Chicago Med treat the victims. Next stop? The Cook County State's Attorney's Office, responsible for gathering evidence and bringing suspects to trial.
Welcome to Chicago Justice, the latest member of the Chicago family. Or, as executive producer Michael Chernuchin calls the new series, "the 21st-century Law & Order." Chernuchin, who worked on that groundbreaking drama for a dozen years, wants to re-create the show's ability "to be topical and expose issues the way no other drama has. I got to write a story about whatever issues were pissing me off that week, and I want to do that again," he says. "A big part of Justice has to do with the anger prevalent in the country today."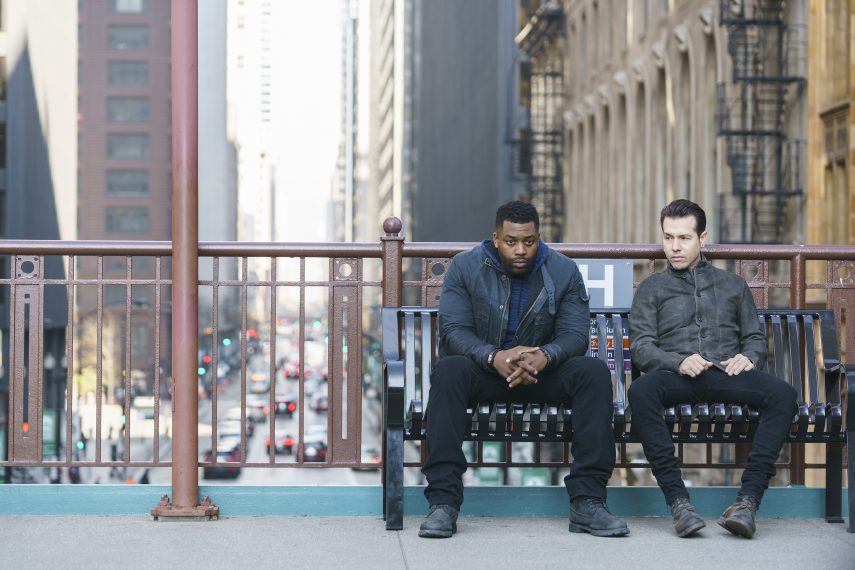 First on the docket: police brutality. The case on March 5 (when Justice moves to its regular timeslot) involves P.D.'s Kevin Atwater (LaRoyce Hawkins), who is accused of mishandling a prisoner, leading to his death. "We deal with the presumption of guilt when a cop is involved in a physical altercation," Chernuchin says. Future ripped-from-the-headlines stories cover refugees, gun rights, the Black Lives Matter movement and Muslim terrorists.
One familiar face is Antonio Dawson (Jon Seda, above right with Hawkins). Formerly with P.D.'s Intelligence Unit, he's now a new chief investigator partnered with veteran Laura Nagel (Justified's Joelle Carter). "She can go toe to toe with Antonio," says Seda. "I joke that Antonio is retired from all the physical demands [of being a cop] since Laura can take everyone down herself!" Naturally, Laura has some demons, says Carter, whose first TV role was as a student/call girl on a 1996 Law & Order episode. "She turned to opiates after she was shot on duty and now her ex-husband is suing her for custody of their daughter. But she's a good mom and very good at her job." She's also willing to break a rule or two in getting the job done.
Their boss is Assistant State's Attorney Peter Stone (Philip Winchester). "He's the heart of the show," says Chernuchin, "someone who believes that law and morality should be one and the same and strives for that." Law & Order fans may recognize the surname. Peter's estranged dad is the legendary Executive Assistant DA Ben Stone, played by Michael Moriarty from 1990 to 1994. (No word yet on whether he'll make a guest appearance, but Moriarty's onetime costar Richard Brooks, who played ADA Paul Robinette from 1990 to 1993, will recur.) For his second chair, Stone leans on novice lawyer Anna Valdez (Monica Barbaro, UnReal). "She's a millennial with strong views," Chernuchin says.
Carl Weathers (of the Rocky movies) rounds out Justice's cast as Cook County State's Attorney Mark Jeffries, a far more political character than Stone. "Carl is an absolute legend, and a treat to work with," Winchester says. Another treat for the actor is reuniting with former costar and current Chicago Fire cast member Eamonn Walker. "He was in Strike Back's third season, and I was with him in Cape Town when he got the call that he was cast on Fire!"
Any notion that a fourth Chicago is one too many is quickly shot down by Chernuchin. "This is a different kind of storytelling with more closed-ended episodes," he says. Even so, it shares some ingredients with its siblings: Someone from at least one of the other shows appears on each episode. And everyone will be hanging at Molly's Pub.
Chicago Justice, Series Premiere, Sunday, March 5, 9/8c, NBC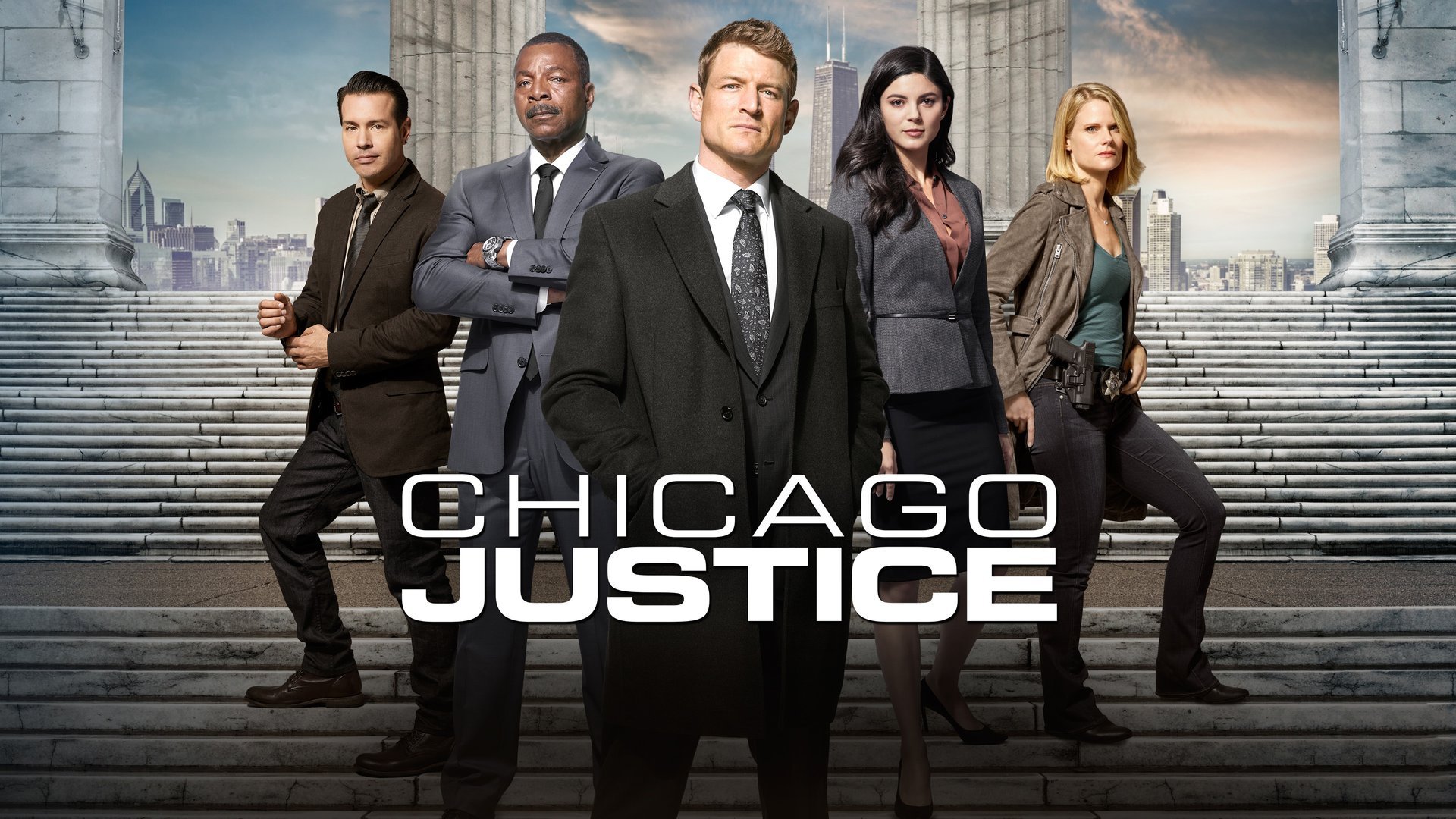 Powered by