Harris Faulkner to Host 'Fox News Tonight' Next Week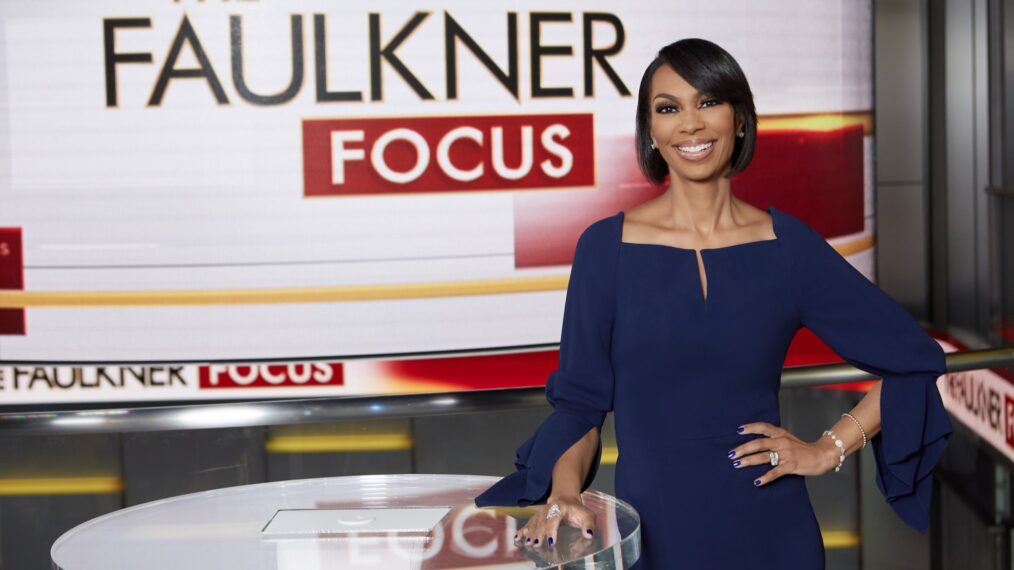 Harris Faulkner will take on a new role at Fox News next week as the longtime network personality steps in to guest host Fox News Tonight, starting Monday, June 5, and running through Friday, June 9.
Faulkner is the latest anchor at the network to take on the host role in the 8 p.m. ET nightly timeslot following Tucker Carlson's exit from the network in late April. The host normally hosts The Faulkner Focus on weekdays at 11 a.m. ET and co-hosts Outnumbered weekdays at 12 p.m. ET alongside Kayleigh McEnany and Emily Compagno.
Faulkner is the second woman to host the primetime hour since Tucker Carlson Tonight concluded, following her Outnumbered co-host, McEnany. Others to have filled in as hosts so far on Fox News Tonight are Brian Kilmeade, Lawrence Jones, Will Cain, Trey Gowdy, and Johnny Joey Jones. Prior to her time with Fox News, Faulkner worked out of Minneapolis, Minnesota where she anchored KSTP-TV (ABC 5) and hosted the radio program The Harris Faulkner Show on FM107 Radio in the Twin Cities region. Faulkner has received six Emmy Awards.
Recently Faulkner, a self-proclaimed former "Army Brat," partnered with the World War II Foundation in honor of Black History Month, serving as Mistress of Ceremonies at the premiere of the Tuskegee Airmen film, during which Ret. Lieutenant Colonel Harry Stewart Jr. (USAT) and Tuskegee Airmen were honored. She is also a published author, releasing the faith-based book Faith Still Moves Mountains in November 2022.
Faulkner joined Fox News in 2005 and has also hosted a number of town halls and the network's election coverage. Outside of the newsroom, the Atlanta native is a wife and mother to two daughters.
Fox News Tonight, Weeknights, 8/7c, Fox News