'American Idol' Winner Just Sam Is Back Singing in NYC Subways
American Idol might have crowned a new champion this week, but former winner, Samantha "Just Sam" Diaz, is back busking in New York City subways.
Diaz, who won the ABC competition series in Season 18, shared several videos of herself singing in subway stations on Instagram and is now opening up about her life post-Idol, noting that she was "super embarrassed" to admit her return to busking.
"Back in 2021, I was super embarrassed to be going back to the trains. I didn't want people to know that I legit needed the money and I didn't want people to know that it wasn't optional," Diaz said in a now-deleted post, according to The Sun.
"I was disappointed in myself for allowing myself to fall so low after winning Idol, but then I had to take it easy on me and remember that I started my journey with Idol at 20 years old. Not even knowing anything about Hollywood or the music industry," she continued.
View this post on Instagram
Diaz won Season 18 of Idol in 2020, which was filmed during the early days of the COVID-19 pandemic and had contestants performing from home via video link. She beat runner-up Arthur Gunn in the finale.
"Since then, I have learned so much and I've been able to take my experiences and share them with other artists in hopes that they don't experience the same things that I did when it comes to making it in this life," Diaz continued in her since-deleted post.
Diaz signed with Hollywood Records following her Idol victory, but the arrangement was short-lived, and she left the label without releasing any albums under them.
View this post on Instagram
In a previous Instagram Story, Diaz said (per JustJared), "I thought it was gonna be easy. Just go to the studio, record, put out music, and that's not how the world works. That's not how the industry works. It takes time, it takes money that I don't have. It takes patience."
"I'm not even going to tell you guys the amount of money that I had to pay after leaving the label to claim songs that I already recorded," she added. "And I invested in myself and ended up broke. That's the truth."
Despite her current circumstances, Diaz ended her latest post with a hopeful look to the future. "I know that everything happens for a reason, and I know that this too shall pass no matter what things may look like right now," she stated.
"We didn't know what to do with the win especially being that we had absolutely no help," she continued. "There are people who have had more success than me and good for them I'm happy for them, but I am not them. I don't like my situation, but it won't be this forever."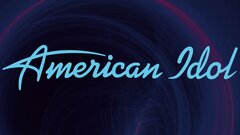 Powered by