'American Idol' 2023 Crowned During Star-Studded Finale (RECAP)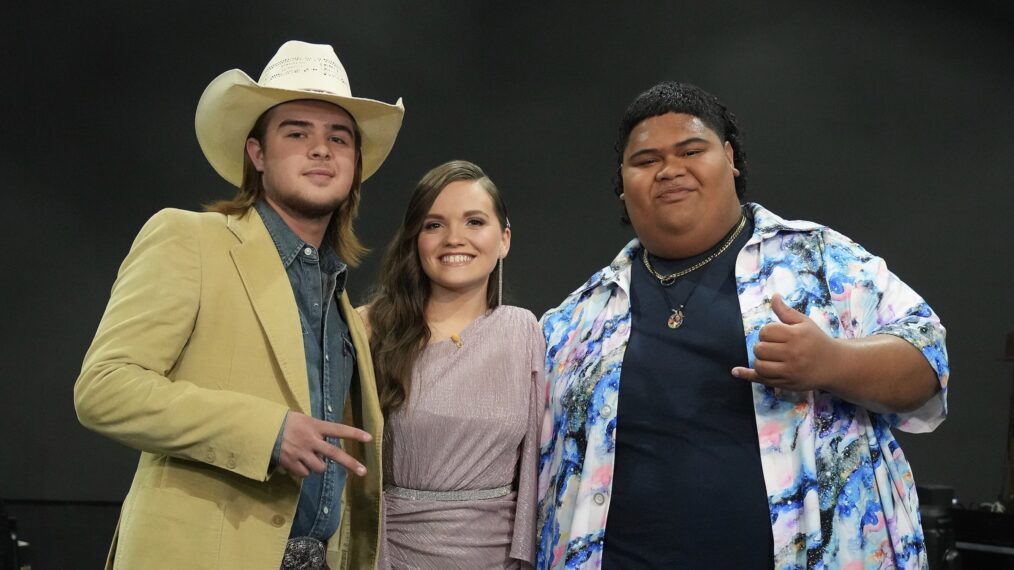 [Warning: The below contains major spoilers for the American Idol finale.]
"Dim the lights. Here we go." After host Ryan Seacrest built up the suspense with his trademark words before revealing the Season 21 American Idol. This season saw a talented crop of performers, leading to a Top 3 made up of young hopefuls in Iam Tongi, Colin Sough, and Megan Danielle. They spent time in their respective hometowns before the finale. Judges Katy Perry, Lionel Richie, and Luke Bryan complimented their respective evolutions in the signing competition.
Former Idol judge Keith Urban returned to the show for the first time in seven years as guest mentor to the finalists, as well as taking the stage. Along with the country superstar and judges, the musical lineup included fun collaborations featuring alums Clay Aiken and Ruben Studdard, Ellie Goulding, James Blunt, Jazmine Sullivan, Jelly Roll, Kevin Cronin from REO Speedwagon, Kylie Minogue, Lainey Wilson, Lauren Daigle, Pitbull with Lil Jon, and TLC. Returning faces from the Top 12 also got one more time in the Idol spotlight.
In the end, Tongi was announced as the Idol winner. Yessah! The 18-year-old Hawaiian with the joyous personality and smooth vocals tugged at the heartstrings right from his viral audition. He closed the show with confetti falling down while singing Spawnbreezie's "Don't Let Go." Read on below to see how the historic night unfolded and let us know in the comments below if voters got it right.
f
Top 12 with Pitbull
The Top 12 kicked off the show with Pitbull on "Give Me Everything," which got everyone jumping. Lil John opened the performance with "Mr. Worldwide" with "JUMPIN."
Round 1 – Keith Urban Songbook
Megan Danielle
The 21-year-old opened up to Keith about her self-doubt and negativity. She chose his "God Whispered Your Name" because she connected to the song's message. That God is always reaching out and bringing people into your life to help you. Lionel found the cry in her voice to be moving. Katy said their job is done because she has found herself. Luke said he has not heard her miss a note or one bad vocal decision. He called the Georgia server inspiring.
Iam Tongi
Iam spoke about how his late dad would play Keith's live album in the house. This made the 18-year-old's decision to perform "Making Memories of Us" all the more perfect. Katy was moved. Luke said he had a gift from God with the ability to tell a story. He went as far as to call it one of his favorite performances of the year from him. Lionel also complimented his storytelling.
Colin Stough
Colin grew up on Keith's music, so he felt the pressure. The 18-year-old HVAC technician chose "Stupid Boy," digging deep into vocals complimented by some strong guitar playing. Luke found it a pleasure watching how he navigated through the competition. Lionel told him to enjoy the ride and that they are proud of him. Katy loved hearing the tenderness.
Round 2 – Hometown Dedication
Megan Danielle
The Douglasville, Georgia girl paid a visit to the Landmark Market restaurant she was a waitress. She also stopped at the grave of her "Paw-Paw" grandfather Chuck and the track he used to race as a driver. Her song choice was Journey's "Faithfully." Lionel said Megan ending up on American Idol was God's plan. Katy added she is exactly where she is supposed to be. Lionel found the delivery at the end of the song particularly powerful.
Iam Tongi
The proud Hawaiin returned to the island and Kahuku for a big-time celebration. He was given an honorary diploma from Kahuku High School. Turtle Bay Resort came alive with 14,000 in attendance for Iam's hometown concert, which also featured Jack Johnson. He kept the beachy vibe going with "Cool Down" by Kolohe Kai. Katy said he brings the culture to American Idol. Luke added he gets in the zone of island music. Lionel is looking forward to seeing him take his natural gift and take it around the world.
Colin Stough
The teen took a private jet back to Amory, Mississippi, and his roots. First stop was his house to see family and a motorcycle ride with his grandfather. He pulled up to his former high school on a bus with his name on it. The icing on the cake was receiving a key to the city. Rickey Medlocke from Lynyrd Skynyrd surprised Colin during his hometown concert before he played "Simple Man." The popular performer who loves his mama took on "Either Way" by Chris Stapleton during the live show. Luke loved seeing his growth. Lionel congratulated him on a great job. Katy said he showed that sweet spot.
Lucy Love with TLC
A great team-up with the Idol finalist and the iconic girl group. They graced us with a medley of hits inducing "No Scrubs," "Creep," and "Waterfalls."
Zachariah Smith with Kevin Cronin of REO Speedwagon
The legendary singer joined our favorite grill cook turned Idol finalist for "Take It on the Run."
Jelly Roll with Lainey Wilson and Oliver Steele
The hitmakers came together for a country collaboration of "Save Me."The genre-jumping then continued with "Need A Favor" alongside Idol's Oliver Steele.
Kylie Minogue with Nutsa
Kylie got the audience dancing with "Padam Padam." Then Idol's "J.Lo of Georgia" Nutsa joined in on "Can't Get You Out of My Head."
Lionel Richie with the Top 12
The Hall of Famer took us back with "Sail On" by Commodores with his Idol kids.
Keith Urban
The former judge and mentor continued the party with a performance of "Wild Hearts."
Iam Tongi with James Blunt
The Idol favorite revisited his audition song "Monsters" with James Blunt himself. Jelly Roll and Katy were in puddles listening to this incredible duet in honor of Iam's late dad. Who has some tissues?
Ellie Goulding with Tyson Venegas
She started with her Calvin Harris collab in "Miracle" Tyson Venegas then came out for a fiery duet of "Burn."
Lauren Daigle with Megan Danielle
The multiple Grammy-winner sang "These Are the Days" before reuniting with Megan on "Thank God I Do." With Lauren coming out during the finalist's initial audition, this was a come full-circle moment.
Luke Bryan with Colin Stough
The country star gave fans a taste of his new single "But I Got A Beer In My Hand." He then brought Colin in for an old-school tune in "Slow Hand" by Conway Twitty.
Jazmine Sullivan with Wé Ani
The R&B singer performed "Bust Your Windows" with Top 5 finalist, who more than held her own. Wé Ani is a dang star.
Lainey Wilson with Marybeth Byrd and Warren Paey
Lainey returned to perform "Heart Like A Truck" alongside Idol finalists Marybeth and Warren.
Katy Perry with Haven Madison
What a thrill for teen contestant Haven to perform her own song "Still Need You" alongside Katy, who mixed in "By The Grace of God." A great combo with a strong message.
Ruben Studdard and Clay Aiken with Iam Tongi and Megan Danielle
The past Idol winner and runner-up come back to the show once again for a rendition of "The Impossible Dream" from Man of La Mancha. A friendship that has lasted for 20 years. Having Megan and Iam come out at the end as runner-up and winner was perfect.
Round 3 – Originals
Megan Danielle
Megan came out swinging one final time with her original "Dream Girl."
Iam Tongi
Iam made a strong last impression on his song "I'll Be Seeing You."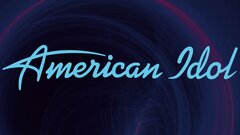 Powered by