Ask Matt: The 'Ghosts' Cliffhanger, 'Wonder Years,' 'Grey's' Without Meredith & More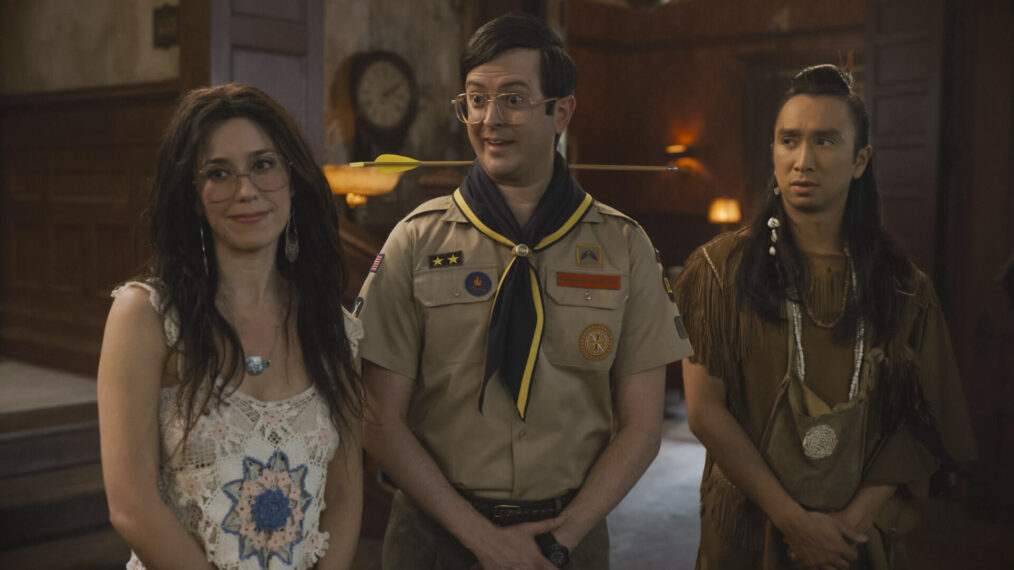 Welcome to the Q&A with TV critic — also known to some TV fans as their "TV therapist" — Matt Roush, who'll try to address whatever you love, loathe, are confused or frustrated or thrilled by in today's vast TV landscape. (We know background music is too loud, but there's always closed-captioning.)
One caution: This is a spoiler-free zone, so we won't be addressing upcoming storylines here unless it's already common knowledge. Please send your questions and comments to [email protected] and follow me on Twitter (@TVGMMattRoush). Look for Ask Matt columns on most Tuesdays and very occasional Fridays.
Who'll Give Up the Ghost?
Question: Regarding Ghosts, do you think the writers have even decided who was "sucked off" yet? I've been seeing a lot of people trying to guess who it is, but it feels like they could easily write that cliffhanger and make the decision on who it is later. If I was writing something as significant as that, I would already have decided. But it sort of seems like last year when the cliffhanger was "Can Jay see the ghosts now?" and they basically walked it back at the beginning of Season 2. This also makes me wonder how they can promote the start of the new season without revealing who was "sucked off," since there wouldn't be any more footage of whomever has left.
And as much as I don't want anyone in the main cast to go, I think having it be one of the basement ghosts or someone we don't see very often would be a cheat. I'm still going to watch it no matter what, but ending the season the way they did means they have to go with somebody we'd miss. My immediate thought was Nigel (the redcoat), because he and Isaac had such a lovely moment in the finale that I could see his storyline being wrapped up the easiest. He is also the most prominent ghost who isn't a series regular. But the writers probably have something better than I could come up with, so we'll see. — Jake
Matt Roush: I know it's silly, but every time I hear the double entendre phrase "sucked off" (referring to a ghost being whisked from limbo into the actual afterlife) I laugh. That said, I would be surprised if the writers hadn't plotted this out well in advance of filming the cliffhanger. We're in "who shot J.R." territory here, and until the next season begins — hopefully sooner than later, strike depending — the guessing game will be great fun. The CBS press department is certainly in a playful mood about this, and while I don't often share those sorts of communications, here's what critics and reporters received in the aftermath:
Press friends, until our season three premiere, please keep in mind:
We will not confirm or deny any press reports on if/who might be leaving.
We WILL allow press to run misinformation.
Press and viewers will not be able to decipher any spoilers from our season 3 on-set photography.
So however they promote the next season, I wouldn't try to solve anything by who you see and don't see in the photos or on-air promos. I expect they'll milk this as best they can, and I won't share my druthers because I love this ensemble and would miss any of these ghosts almost equally.
Just Wonder-ing
Question: ABC currently has the second season of The Wonder Years reboot set for the summer, but I was wondering if due to the writers' strike they could move it to the fall? — Nick J
Matt Roush: As of this writing, that doesn't appear to be the case. The long-delayed second season of the nostalgic family comedy still appears set for June 14, although it would make sense to hold back some already completed scripted fare for fall purposes if the new season is delayed for a significant period. It wouldn't be ideal to relaunch the show in the fall amid a sea of repeats, but it already feels like the second season is being burned off in the summer, which as we've noted before is an inexplicable lack of faith for an acclaimed reboot by the network, one that might have enjoyed a boost if paired in-season with the equally diverse Abbott Elementary for a while.
Does Grey's Even Need a Grey?
Question: I know I must be in the minority here, but I feel Grey's Anatomy is even better without Meredith. Since she left, the show has significantly improved. The cast is exceptional and the storylines are compelling. This is not an insult of Ellen Pompeo. She is a gifted actress. I just believe her character has become almost meaningless. — Fred
Matt Roush: Here's the thing about Grey's Anatomy: It's a machine, with lots of moving parts in a large and robust ensemble. What we've learned in Ellen Pompeo's absence (except for the voice-overs) is that the show is bigger than any one character — ER was that way as well — and while the argument for the longest time was that without Meredith, the show couldn't survive, that's probably not true. I wouldn't go so far to say the show is better without her — it's far from its prime, which would be true for any show in its 19th season — and it may be the case that because the writers knew she was taking a leave they wrote her into corners that made Meredith feel less essential. But it will be good to see her again in this week's finale, and we'll see where it goes next season. The addition of the new class of interns was a smart move to pull focus from the void at the show's center.
Parting Is Such Meh
Question: I couldn't help but feel a bit underwhelmed by the first part of NCIS: Los Angeles's series finale. There's so much personal stuff to get into, and the case itself feels like it's just in the way. Not to mention, it looks like the best hope there is of seeing Hetty one last time will be at the wedding reception that I'm sure will immediately happen after the wedding itself, and it'd be an absolute travesty if she doesn't show up at all because she's been such an important figure since this show began! Should saying goodbye to a popular long-running show feel so underwhelming, especially since the finale itself looks to be quite jammed and rushed? — Maria
Matt Roush: All I know with any certainty is that nothing is less likely than a series finale of this scale satisfying all or even much of its fan base. Case in point: Our reporting on the May 21 finale suggests Hetty "will not be at the impromptu city hall nuptials (of Callen and Anna), although she will have a presence." That is disappointing, but surely fans can recognize that Linda Hunt is attached to the show pretty much in name only for a variety of reasons, but the love for her character is such that they decided never to kill her off. Ending a long-running show with such a large following is an unenviable task, and if you approach it with the mindset that you're going to be let down, you probably will be.
Where Did This Hospital Show Go?
Question: Have you heard anything about the show Transplant? I think it may be a summer show, and what with the writers' strike and all, I was just wondering if it might be coming back anytime soon? I thought it was a great show. — Elena S
Matt Roush: Much like how this Canadian medical drama first arrived at NBC as a replacement show during the pandemic production shutdown, I'd expect we might see new episodes in the fall or thereabouts should the strike delay NBC's current roster of scripted shows from returning on a timely basis. NBC last aired Transplant last spring and summer, eventually moving the show to Saturdays, which is never a good sign. But in this week's announcement of NBC's new slate of programming, NBC confirmed the third and fourth seasons of Transplant will return at some point, just not when.
R.I.P. East New York
Comment: I am so disappointed that CBS chose to cancel East New York. It's not because there won't be other interesting offerings in the fall (or spring, due to the strike) or that the decision seemed to be about money (the network already fired 90% of Bob Hearts Abishola). What makes me sad and mad is that they did it because they un-cancelled S*W*A*T. I'm never going to call a fan of a TV show selfish or needy, but S.W.A.T fans had six seasons, East New York had one. They have so many episodes to remember and rewatch, we'll never be repeated! Plus, getting a whole new season to wrap it up is a joke. When I wrote to NBC to renew Timeless, it was to get a TV movie for closure. You don't need 13 episodes, S.W.A.T. frankly doesn't deserve it! Give them the movie and us the 13 episodes! — Justin G.
Matt Roush: The last thing I want is to ignite a war between fans of East New York and S.W.A.T., which if the pendulum had swung the other way I'd be getting an earful from them as well. The bottom line is that while S.W.A.T. is more expensive as a longer-running show, it showed surprising durability on Fridays upon its move this season and is a more recognizable franchise. From the moment I heard CBS was rebooting Matlock (now with a female lead), I figured that show was heading to Sundays after 60 Minutes, which meant something had to give on that night. These decisions are never easy calls for networks, but I understood the logic of this one, even as I recognize and empathize with the frustration of those who argue, quite rightly, that East New York never got a chance to grow.
And Finally …
Question: Now that 9-1-1 is moving to ABC, will its sister show 9-1-1: Lone Star be moving with it? — Alan B., Orlando, FL
Matt Roush: You would think. But no, in one of the strangest situations I've witnessed in some time, Lone Star will stay put on Fox while 9-1-1 moves to ABC. This has everything to do with Disney having acquired 20th Century Fox (now Twentieth Television), which produces 9-1-1, separating the Fox network from its former in-house studio. Apparently, the business model still works for now regarding Lone Star, which according to industry trade reports was ordered after 20th went to Disney. It's a mess, but also a sign of the precarious state of broadcast TV these days.
That's all for now. We can't do this without your participation, so please keep sending questions and comments about TV to [email protected] or shoot me a line on Twitter @TVGMMattRoush. (Please include a first name with your question.)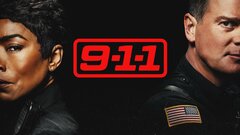 9-1-1
where to stream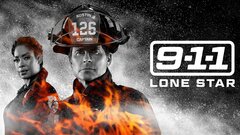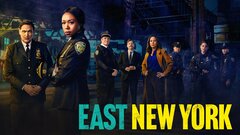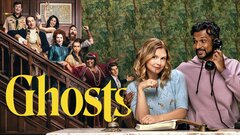 Ghosts
where to stream