'Ghosts' Star Danielle Pinnock Reacts to That Season 2 Finale Twist — What's Next?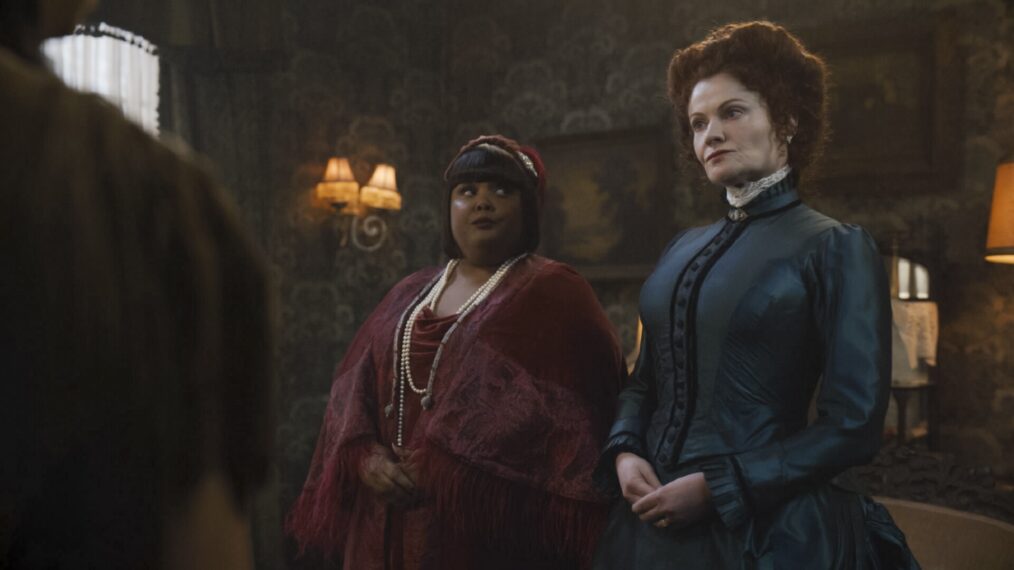 [Warning: The below contains MAJOR spoilers for Ghosts Season 2, Episode 22, "The Heir."]
Ghosts' Season 2 finale has arrived and delivered the biggest twist yet as fans were left with one major cliffhanger.
If you haven't tuned in yet, turn back now as we're about to delve into some major spoiler territory, below.
In the installment, titled, "The Heir," Sam (Rose McIver) and Jay (Utkarsh Ambudkar) receive a surprise visitor who claims to be Sam's cousin. The revelation puts their Woodstone B&B in jeopardy though as this cousin has a better claim to the inheritance. Ultimately, after some research and fudged DNA testing, Sam and Jay learn that the "heir" is merely a con artist paid by their shady lawyer.
Apparently, a hotel wants to purchase the estate for an astronomical amount of money and the lawyer thought they'd get rich quickly. Thankfully, Sam and Jay were able to get things back on track, but as they sat in their car chatting about the situation, Sam sees a light beam into the sky because it would seem one of the ghosts is getting "sucked off," otherwise known as going to the place in the sky.
But who could it be? There was some resolution among the ghosts after Hetty (Rebecca Wisocky) and Alberta's (Danielle Pinnock) falling out over the truth behind her murder. Could patched-up conflict mean the end of a fan-favorite spirit in the home? Only time will tell. But don't expect the cast to know the answer to such a question. "We have no idea," Pinnock shares, adding that the twist was "a surprise to us all."
"We'll all find out together," she reassures. "But I think it's exciting. It keeps everybody on their toes." Pinnock is hopeful fans will be able to connect and share theories in the meantime. As for what she's hoping to see when the show eventually returns for its previously ordered third season, Pinnock says, "[Alberta's] relationship with Pete. I am excited to explore more of that for Season 3… There are so many stories and places this show can go in and I think that's the most exciting part."
But what did you think of that twist? Let us know in the poll and comments section, below, and stay tuned for any updates on the forthcoming season.
Ghosts, Season 3, TBA, CBS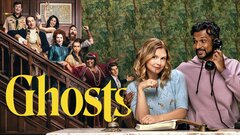 Ghosts
where to stream
Powered by