Getting Personal With Michael J. Fox, Broadway Bonanza, Apple's 'City on Fire,' Timothy Hutton on 'S.W.A.T.,' J. Lo's 'Mother'
Still: A Michael J. Fox Movie
"Some people would view the news of my disease as an ending. But I was starting to sense that it was really a beginning." This is Michael J. Fox talking about the Parkinson's disease, diagnosed when he was just 30 years old, that turned him from award-winning actor to an activist. Still, from filmmaker Davis Guggenheim, is a disarmingly personal, frank, and engaging documentary portrait, showing Fox in physical therapy, trying to ward off the inevitable falls and injuries that are associated with the disease ("Gravity is real, even if you're only falling from my height," he jokes). He also reflects on his career and Back to the Future-fueled superstardom: "You think it's made of brick and rock, but it's not, it's made out of paper and feathers. It's an illusion." Be comparison, Parkinson's, and the love and support of wife Tracy Pollan and their family, couldn't be more real.
Great Performances
With the Tony Awards just a month away, Great Performances salutes its half-century of presenting musical theater to home audiences with a glittery and tuneful decade-by-decade revue of Broadway hits from the 1970s to today. Sutton Foster hosts and performs a medley from her own personal hit parade (Anything Goes, Thoroughly Modern Millie, and more). Other highlights include the legendary Chita Rivera shimmying through a rendition of Chicago's "All That Jazz," A Chorus Line's Donna McKechnie reliving "The Music and the Mirror" with Robyn Hurder dancing the part, Sara Bareilles performing from her musical Waitress (with an assist from original star Jessie Mueller) and Hadestown Tony winner André De Shields, the original Wiz of The Wiz, singing "So You Wanted to See the Wizard" in high style.
City on Fire
The streamer has an affinity for adapting giant doorstop novels, and Garth Risk Hallberg's sprawling 2015 saga proves an especially daunting challenge. Josh Schwartz and Stephanie Savage (Gossip Girl) dilute the material by shifting the setting from gritty 1977 to post-9/11 2003 as the story encompasses New York City from the downtown club scene to Fifth Avenue penthouses. The link between these disparate worlds is Sam (the luminous Chase Sui Wonders), a punk-rock-loving, 'zine self-publishing NYU undergrad who lies in a coma for much of the eight-episode series after being shot in Central Park on July 4. A fine cast including Jemima Kirke, Ashley Zukerman, Nico Tortorella, and a demonic John Cameron Mitchell feel like big-city caricatures in this panorama of bomb-throwing hipsters, pretentious artists, and filthy rich developers. Only Wyatt Oleff, as the smitten Long Island teen straddling high and low society to find the truth about Sam, feels like an actual human being.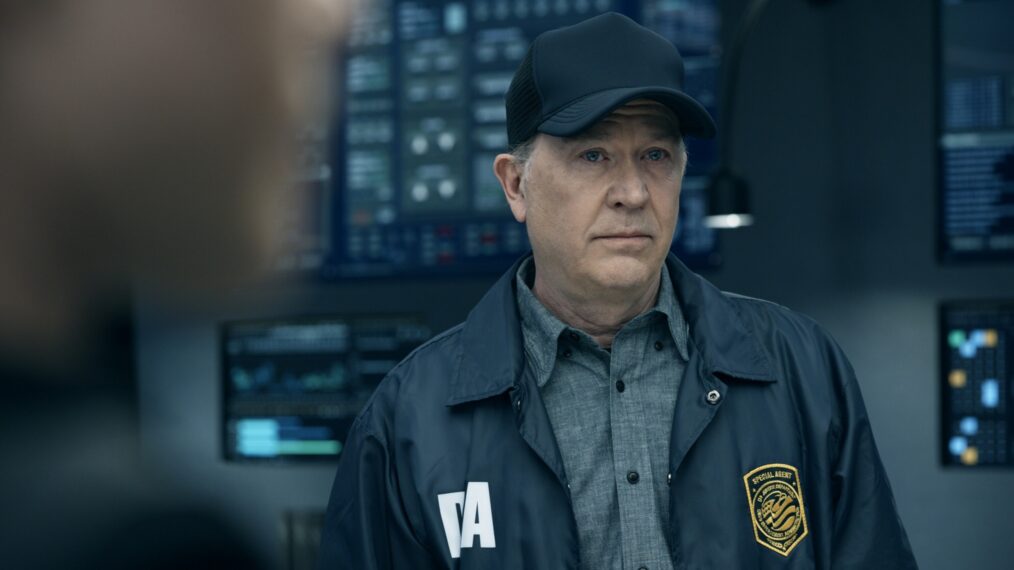 S.W.A.T.
The cliffhanger has already been resolved, with the long-running crime drama barely escaping oblivion when it was canceled, then un-canceled, within the last week. Oscar winner Timothy Hutton adds some star power to the sixth season's two-part season finale (concluding next Friday), playing DEA leader Mack Boyle, whose department joins the S.W.A.T. team for a gang sweep that turns into a revenge mission to stop a ruthless cartel box.
The Mother
"I'm a killer. But I'm also a mother. And I will die protecting her." That in a nutshell is the premise and purpose of Jennifer Lopez's high-octane action film. She's an ex-assassin who's lived off the grid for years after giving up her daughter at birth to keep her safe. When her enemies (Joseph Fiennes and Gael García Bernal) nab her offspring, now 12, Lopez comes out swinging. Happy Mother's Day!
Silo
The dystopian thriller set in a mile-deep bunker ratchets up the suspense when engineer Juliette (Rebecca Ferguson) makes a deal with the silo's mayor (Geraldine James): She'll accept the job as the new sheriff if she's allowed to shut down the generator long enough to fix it. That means lights out for the 10,000 residents of this subterranean world while Juliette races the clock. As Deputy Marnes (Will Patton) puts it: "We've always been one catastrophic failure away from the end of it all—and this just makes everyone conscious of it."
Inside Friday TV:
100 Day Dream Home: Beachfront Hotel (9/8c, HGTV): Before a new season of 100 Day Dream Home begins later this month, real estate pros Brian and Mika Kleinschmidt devote a two-episode special edition to overhauling a 12-room inn on Florida's Gulf Coast.
20/20 (9/8c, ABC): Correspondent John Quiñones unravels the murderous deeds of Scott Kimball, who committed murders while working as an FBI informant. He interviews Kimball's ex-wife and his FBI handler.
Blue Bloods (10/9c, CBS): Treat Williams returns as Frank's (Tom Selleck) buddy Lenny Ross, who raises a red flag for the commissioner upon his unexplained return to the city.
On the Stream: