'Bob Hearts Abishola' Shocker: Bosses Reduce Roles of 11 Cast Members
There appear to be some serious cost-cutting measures taking place at CBS, as the Billy Gardell and Folake Olowofoyeku-starring sitcom Bob Hearts Abishola is reducing the majority of its regular cast to recurring roles for Season 5.
According to Deadline, of the 13 regular cast members, only Gardwell and Olowofoyeku will remain as series regulars next season. The others were offered to continue as recurring with a five-episode minimum guarantee. The cast was notified of the changes earlier this week.
This move means the studio is waiving exclusivity over its recurring stars, meaning they can take on other television projects, though it's said they should notify producers of their availability so that scripts can be written accordingly.
Bob Hearts Abishola premiered on September 23, 2019, and centers on a relationship between family businessman Bob Wheeler (Gardell) and his kind, hardworking Nigerian nurse Abishola Adebambo (Olowofoyeku). The currently airing fourth season is set to finish on May 22 — the show was renewed for a 13-episode fifth season in January 2023.
Deadline reports there is conflicting information regarding the Season 5 episode order, with some sources saying there is a possibility for CBS to order a further nine episodes, bringing it in line with the 22-episode run for Seasons 3 and 4. If that happens, the guarantee for the recurring cast will stay at five episodes.
In addition to Gardwell and Olowofoyeku, the cast includes series co-creator Gina Yashere, Christine Ebersole, Matt Jones, Maribeth Monroe, Vernee Watson, Shola Adewusi, Barry Shabaka Henley, Travis Wolfe Jr., Anthony Okungbowa, Bayo Akinfemi, and Saidah Arrika Ekulona.
How many of these cast members will return under the new recurring agreement is currently unknown. However, Deadline reports that at least some are willing to do it out of respect for the show's producers, who have been put in a tight spot due to the budget cuts.
Bob Hearts Abishola, Mondays, 8:30/7:30c, CBS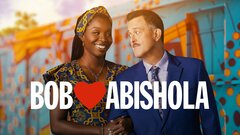 Powered by