'DWTS' Alums Share Favorite Memories of Len Goodman on Chris Harrison Podcast
Former professional dancers and competitors on Dancing With the Stars are honoring the late Len Goodman by sharing their favorite memories of the ballroom dance legend. Goodman died at the age of 78 on April 24. He had been diagnosed with bone cancer.
Chris Harrison and fiancée/co-host Lauren Zima gathered DWTS friends Lindsay Arnold, Emma Slater, Chris Soules, and Jake Pavelka to pay tribute to Goodman in an April 26 episode of The Most Dramatic Podcast Ever.
"I was on the show quite a bit" to stop by and support the Bachelor and Bachelorette stars competing on the show, Harrison shared, adding that he "spent a lot of time with the judges. I knew Carrie Ann Inaba very well and got to meet Len and spend a lot of time with him. We'd be at ABC events, just always such a kind, good man. Just a gentleman. Always a smile on his face, a twinkle in his eye, always light on his step. He looked and carried himself like a dancer."
"What you saw from Len, no matter when it was, is what was truly him," Arnold, a professional dancer and choreographer on the show, said. "He was authentic to his core." She said it was "everything" when Goodman gave his input after a DWTS performance. Not taking away from Inaba, Bruno Tonioli, or Derek Hough's valuable contributions, she said, but getting feedback from Goodman — a longtime legend of ballroom dance — was something special. "You cared so much about Len's opinion, and it was a universal thing," she said. "I think we all felt it."
"If Len said something bad," Arnold added, "it hit you a little bit harder than the others." She went on to say that getting a 10 from Goodman was a "prized possession."
Her favorite memory with Goodman was simultaneously her worst and best moment on the show. It was semi-finals week with partner Wanya Morris. During the "important" performance, Arnold dropped a prop that ended up messing up the rest of the routine. "I've never cried or lost it, but I lost it. I was a mess," she said. But Goodman was their judge for a paired dance afterward (he also took part in the routine), and this ended up turning her whole night around.
"We're backstage practicing, and I just had this surreal moment that I'll literally never forget," Arnold shared. "Looking at Len, looking at where we were, realizing that I'm dancing with this legend, this person that I grew up watching, admiring, and now get to work alongside. I'm shimmying with him on national television. There's literally nothing that could get me down in that moment."
Slater joined next. A fellow Brit, Goodman judged a lot of Slater's dance competitions when she was younger. She would often see. Goodman at the weekly Sunday competitions, and even then he was "as ballroom, as tight-laced as it comes," she said. Goodman originally hosted Strictly Come Dancing in the U.K., which inspired DWTS. His constant presence in her young and adult life made Goodman feel like a grandfather figure for her.
"Way back in England when he was adjudicating, he was the Len that you saw on screen, only you didn't get to know how playful and wise and grumpy he was, because he would just be standing there with a pen and paper," Slater shared. "And God bless him, he always marked me really well. I remember my parents would take me to every competition where they knew he was a judge, because they knew, 'Oh, Len's on the panel! He'll mark her into the finals!' So we would drive sometimes four hours every Sunday just to go to a competition where he was."
"Honestly, I might even have got his autograph when I was maybe 12 or 13, because he was such a legend," she went on. "That was just the thing to do. You looked up to the people that were extremely respected and wise in the field, and definitely Len was one of them."
When competing on DWTS, Slater said that "if I wanted to please Len, I would choreograph it very traditionally, and I would put a lot of the recognizable steps in that I knew he loved and I knew were part of the ballroom world."
"And if I wanted to make him grumpy, then just don't do any of that and just do your own thing, but you would hear about it," she added. Slater went on to say Goodman taught her that "tradition is good. And I will honor that and keep that for him. There's definitely going to be some dances that I'll do in the future that will be dedicated to him for sure."
Soules joined the podcast to share what Goodman meant to the celebrity cast members. "His impact on me was incredible," he said of the beloved judge. "He brought a presence to that show, brought a legitimacy to that show that was remarkable." Soules revealed that he met Goodman just after he was asked to be the Bachelor, and Goodman predicted his DWTS appearance right then. The former contestant added that from what he saw, Goodman was clearly "the heart of the show."
Soules' fellow former Bachelor, Pavelka, was the episode's last guest. The TV personality, who competed on DWTS in 2010, shared a memory from the Los Angeles apartment complex that housed the cast and judges during each season.
"I don't know how old Len was at the time, but he wore a bright Speedo by the pool," Pavelka said with a laugh. "You'd see him down there frequently getting some sun," adding that Goodman was "happy as a lark by the pool. Didn't care what anybody thought." Pavelka confirmed that celebrity contestants cared deeply about earning Goodman's respect, noting that Goodman "really understood" the "nerve-wracking" nature of being an amateur dancer on the show.
"Most of the people that are on Dancing With the Stars, including the professionals, they're entertainers. Len is a dancer, and a teacher, an instructor — a very effective instructor," he said. "One of the big things on that show, and one of the things that I kind of struggled with a little bit, is just because you're a crazy dancer and just do some incredible things with your body on a dance floor does not mean that you can explain to somebody how to do what you're doing and when."
"Len just had that muscle that he could flex in that he could see what you're doing, see what you're doing wrong, and give you very technical details in a very short amount of time while you're standing there and not make you feel judged," Pavelka went on. "You were being judged, but he just had a very delicate way of putting it. And that's so appreciated."
DWTS Season 32 should be premiering sometime in 2023. The series will undoubtedly plan a special tribute to its beloved mainstay judge.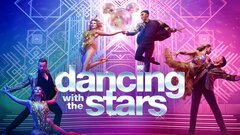 Powered by