'Gotham Knights' Team Teases Harvey's 'Utterly Heartbreaking' Two-Face Transformation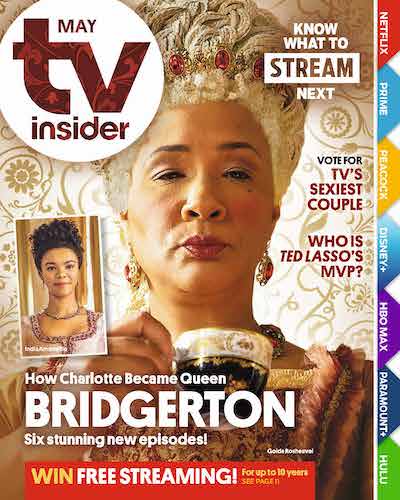 The pivotal choice between good and evil is closing in for the players on post-Batman superhero series Gotham Knights, airing Tuesdays at 9/8c on The CW.
The titular teens, framed fugitives in the murder of the Dark Knight (aka Bruce Wayne), must reluctantly explore moving beyond proving their innocence to become the heroes Gotham City needs. "The big question," co-showrunner Chad Fiveash says, "is how much they will embrace Batman's legacy and what kind of price they may pay for it." Especially if they tangle with the Court of Owls, a menacing cabal comprising avowed enemies of the Wayne clan that secretly runs Gotham.
The test in the Tuesday, May 2 episode: Should the Knights try to stop the ongoing local art heists? Turner (Oscar Morgan), Bruce Wayne's adopted son, and his cohorts are more interested in rescuing the paintings once they learn about the masterpieces' past. (They were once owned by Alan Wayne, Bruce's great-great-grandfather.)
As for DA and mayoral candidate Harvey Dent (Misha Collins), "he views himself as upstanding, someone who will make this violent city a better place," co-showrunner James Stoteraux says. But how ethical is he? He's sleeping with his political opponent's wife!
The canon decrees that Harvey will meet a tragic fate as villainous, disfigured Two-Face. "Though he does everything in his power to bottle it up," says Stoteraux, Harvey's "darker half," inherited from his abusive father, is starting to emerge. How and why the transformation happens is under wraps, but Stoteraux pledges that it will prove "utterly heartbreaking."
Gotham Knights Season 1 has a 12-episode run coming to a close on Tuesday, June 27. The CW drama also stars Olivia Rose Keegan, Fallon Smythe, Tyler DiChiara, Anna Lore, and Navia Robinson.
Gotham Knights, Tuesdays, 9/8c, The CW
This is an excerpt from TV Guide Magazine's The Goldbergs issue. For more inside scoop on what's coming to TV and streaming in the weeks ahead, pick up the issue, on newsstands now.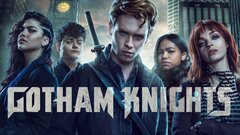 Powered by