TV Insider's Top 25 of the Week (March 20-26): 'Succession,' 'Yellowjackets' & More
Bookmark this page because TV Insider is providing you with a handy weekly list. With so much on TV — including new and standout episodes in primetime, streaming premieres, movies, and specials — we're hoping to make it a bit easier for you to keep track of everything you don't want to miss. Every Monday, on our Shows page, we list the top 25 shows that excite us for the week ahead. Read on for what to watch the week of March 20-26.
There's plenty of drama coming to TV on Sunday, March 26, and our Top 5 is stacked as a result. Succession on HBO leads the pack, with the start of its fourth and final season, and the sale of media conglomerate Waystar Royco getting closer and dividing the family. Over on Showtime, Yellowjackets is back for more (March 24 on demand and streaming) with the girls who survive in the wilderness (and now in the winter!) after their plane crashes and their lives nearly 25 years later. And a new family drama joins the primetime lineup on Hallmark Channel, Ride, about the McMurrays, who are part of a rodeo dynasty going back a generation, as they struggle to keep their beloved ranch afloat.
Also on March 26, Kiefer Sutherland returns to TV in Paramount+'s Rabbit Hole, as a master of deception in the world of corporate espionage framed for murder. Then, on Hulu, Up Here (March 24) is a musical romantic comedy set in New York City in 1999, following one ordinary couple (Mae Whitman and Carlos Valdes) as they fall in love and discover that the single greatest obstacle to finding happiness together might just be themselves.
And if you're a fan of March Madness (CBS, TBS, and TNT), the annual NCAA college basketball tournament continues (down from #2 last week) through April 3.
Also returning to the list from last week are Lucky Hank (was #1), Gotham Knights (was #4), and 9-1-1 (was #14).
Which other shows make our Top 25 of the week? And where do all of these shows, movies, and specials fall in our must-see rankings? Click here to find out, then sound off in the comments with your buzziest shows of the week.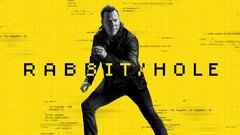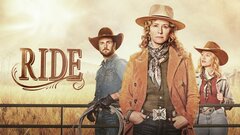 Ride
where to stream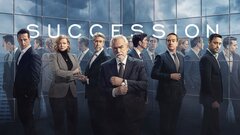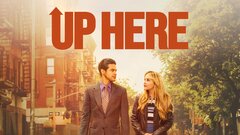 Up Here
where to stream