'The Young and the Restless': Inside the Stories at the Center of 50th Anniversary Event
Dust off your tuxedo or ball gown and grab a stylish mask. You're invited to Genoa City's Bicentennial Gala! Which, as luck would have it, coincides with The Young and the Restless' 50th anniversary.
At the center of the multi-episode event is the couple that personifies Y&R's beating heart: Victor (Eric Braeden) and Nikki Newman (Melody Thomas Scott), who become, according to exec producer Josh Griffith, "the overseers of the story pieces that are coming together during the celebration."
One of those pieces is Victor defying the wishes of offspring Victoria (Amelia Heinle) and Nick (Joshua Morrow) by trying to bring black-sheep son Adam (Mark Grossman) back into the family business.
Another piece? Vindictive Phyllis Summers (Michelle Stafford), hoping to finally take down rival Diane Jenkins (Susan Walters), who is currently engaged to Phyllis' stoic ex-husband Jack Abbott (Peter Bergman).
Expect the return of familiar faces like world traveler Mamie Johnson (Veronica Redd) and ambitious celebrity journalist Leanna Love (Barbara Crampton), who arrives looking for a juicy headline — and might just get her wish. Teases Griffith, "With so much intrigue and fallout that's going to happen and explode, her reporter nose will be right there."
The Young and the Restless, CBS, Check local listings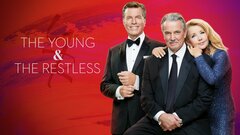 Powered by