Pedro Pascal to Make 'Saturday Night Live' Hosting Debut
Pedro Pascal will make his Saturday Night Live hosting debut on the February 4 episode alongside musical guest Coldplay. Pascal, who stars in HBO's latest hit series, The Last of Us, and the upcoming third season of The Mandalorian on Disney+, will follow up the January 28th episode, which Michael B. Jordan will host along with musical guest Lil Baby.
Season 48 of Saturday Night Live just hit a ratings-high in its January 21 episode, hosted by Aubrey Plaza, which garnered 4.8 million viewers. SNL is currently the #1 broadcast entertainment program in the 18-49 demo for live + 3-day viewing.
The long-running sketch series won the 2022 Emmy Award for Outstanding Variety Sketch Series. SNL is the most Emmy-nominated show in television history and holds 93 Emmy wins (including awards for its specials and short-form series).
The second episode of Pascal's post-apocalyptic drama brought in 5.7 million viewers across linear airings on the network and streams on HBO Max, up from 4.7 million views from the series premiere. Our Senior Critic Matt Roush said of the new series, "The Last of Us transcends its origins to become an unusually affecting, at times heartbreaking, trek of terror, right up there with the early days of The Walking Dead."
Per HBO, the jump from the initial premiere viewership to Episode 2's debut audience is the "largest week two audience growth for an HBO Original drama series in the history of the network."
The Mandalorian originally premiered on November 12, 2019, and returned for a second season on October 30, 2020. The show was met with positive reviews from fans and critics and spawned several interconnected spin-offs, including The Book of Boba Fett, Ahsoka, and the upcoming Skeleton Crew. It is poised to make its return on March 1 on Disney+.
In addition to the broadcast on NBC, SNL streams simultaneously on Peacock.
Saturday Night Live, Saturdays, 11:30/10:30c, NBC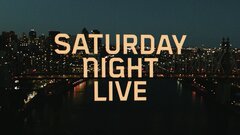 Powered by