Eddie Murphy on Possible 'SNL' Return: 'I'm Looking Forward to Going Back'
Eddie Murphy visited the press room after he was presented with the Cecil B. DeMille Award from the Hollywood Foreign Press Association at the 2023 Golden Globes. Right off the bat, he was hit with a hard-hitting question: his thoughts on the current state of comedy?
"I couldn't say. You came in too hard," Murphy replied with a hint of faux chastising in his voice. He took a beat and then added, "I think comedy is just fine. There are a lot of funny people out there. There's a bigger platform [to perform]… Comedy is just fine."
Murphy's career, which began as a cast member on Saturday Night Live in 1980, continued into such films as 48 Hours, Beverly Hills Cop, The Nutty Professor, Shrek, and many more. He won the Golden Globe in 2007 in the category of Best Performance by an Actor in a Supporting Role in a Motion Picture for his role in Dreamgirls.
In 2019, he won an Emmy for Outstanding Guest Actor in a Comedy Series for hosting SNL and performing in sketches that included updated takes on the landmark characters he created during his run on the show from 1980-84. Might he go back and host again someday? "Absolutely," he responded. "I'm looking forward to going back and doing that."
Murphy said other projects have kept him from revisiting the show since his 2019 appearance. "I've been working…but absolutely, we'll go back and do it again," he says.
In his speech, Murphy offered three pieces of advice: "Pay your taxes, mind your business and keep Will Smith's wife's name out of your [expletive] mouth," referring to the infamous 2022 Oscar moment in which Will Smith (who then went on to win for his role in King Richard) slapped presenter Chris Rock for making a joke about his wife, Jada Pinkett Smith.
Ask if he's spoken to either Smith or Rock since the Oscars, Murphy replied, "No. I haven't, but I love both of them."
Murphy quipped that his reasoning for coming back to the press room after receiving his award from presenters Tracy Morgan and Jamie Lee Curtis (Murphy's co-star in the 1983 film Trading Places) was two-fold. Along with doing interviews, he was glad to get out of the Hilton's International Ballroom from where the awards were being telecast.
"I did it to warm up," Murphy says. "You gotta tell someone that room is [expletive] cold!"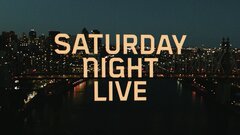 Powered by