Cecilia Vega Joins '60 Minutes' from ABC News
Cecilia Vega, the Emmy-winning journalist who recently served as host for Good Morning America, is set to join CBS News as a correspondent for 60 Minutes, beginning in the spring.
The announcement was made Thursday, January 19, by 60 Minutes executive producer Bill Owens, who said, "Cecilia Vega is a sensational reporter and storyteller. I have admired her work for a long, long time and couldn't be more excited to welcome her to 60 Minutes. Her new colleagues couldn't agree more."
Vega is making the jump from ABC News, where she recently served as the network's chief White House correspondent. Recognized as one of the nation's leading political reporters, Vega has anchored several programs, including Good Morning America and the Saturday edition of World News Tonight.
Her reporting has covered almost every major story of the last decade, including the 2016 and 2020 presidential elections, the COVID-19 pandemic, the Fukushima nuclear power plant disaster, and the papal conclave that elected Pope Francis.
"This is a dream come true. I am beyond honored to join the ranks of this legendary show and to work alongside the best reporters in journalism," Vega said in a statement.
Before breaking into broadcast journalism, Vega wrote for the San Francisco Chronicle. She then joined ABC News from KGO-TV in San Francisco, where she was part of the team that received an Emmy Award in 2010.
Some of her most notable work includes being the lead reporter for Hillary Clinton's 2016 presidential campaign; covering the firing of FBI director James Comey, the Mueller report, and both of President Trump's impeachment trials; and her poignant look at the migration crisis at the U.S.-Mexico border.
60 Minutes, Sundays, 7:30/6:30c, CBS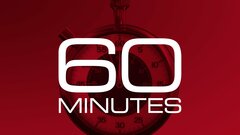 Powered by