'60 Minutes': Prince Harry to Sit Down With Anderson Cooper for Interview
Prince Harry is set for his first U.S. television interview to discuss his upcoming memoir Spare on CBS' 60 Minutes this Sunday, January 8, where he will talk to Anderson Cooper about his childhood, the loss of his mother, and life as the Duke of Sussex.
In a preview clip, courtesy of 60 Minutes, Harry opens up about moving to the U.S. with his wife, Meghan Markle, and leaving behind the royal family institution. Harry explains that he tried to make his exit a private matter but felt he had to make things public due to stories planted against him and his wife by Buckingham Palace.
"Every single time I've tried to do it privately, there have been briefings and leakings and planting of stories against me and my wife," he tells Cooper in the video clip (watch below). "You know, the family motto is 'never complain, never explain,' but it's just a motto."
He continues, "They will feed or have a conversation with the correspondent. And that correspondent will literally be spoon-fed information and write the story. And at the bottom of [the article], they will say that they've reached out to Buckingham Palace for comment. But the whole story is Buckingham Palace commenting."
Harry previously touched on the royal family's relationship with the tabloid press in the recent Netflix docuseries Harry & Meghan. When talking about how the press has spread lies about him and his wife, Harry said, "[The royal family] were happy to lie to protect my brother but weren't willing to tell the truth to protect us."
The Duke of Sussex expands on this in his 60 Minutes interview, telling Cooper, "So when we're being told for the last six years, 'We can't put a statement out to protect you.' But you do it for other members of the family. It becomes… there becomes a point when silence is betrayal."
The upcoming interview comes as Harry releases his new memoir, Spare, which will be available on January 10.
60 Minutes, Sundays, 7:30/6:30c, CBS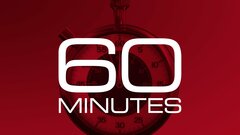 Powered by