Ask Matt: Growing Pains for 'Sheldon,' a Vanished 'Miracle' & TV Logjams
Welcome to the Q&A with TV critic — also known to some TV fans as their "TV therapist" — Matt Roush, who'll try to address whatever you love, loathe, are confused or frustrated or thrilled by in today's vast TV landscape. (We know background music is too loud, but there's always closed-captioning.)
One caution: This is a spoiler-free zone, so we won't be addressing upcoming storylines here unless it's already common knowledge. Please send your questions and comments to [email protected] and follow me on Twitter (@TVGMMattRoush). Look for Ask Matt columns on many Tuesdays and some Fridays.
Sheldon Isn't Getting Any Younger
Question: I've noticed a few recent trends in Young Sheldon that are concerning: 1. Iain Armitage is now 14 and his voice is noticeably changing as a teenager. He's lost the original show premise as an elementary school-aged physics-math genius. 2. I'm not sure if his parents' possible infidelities fit with a family-style sitcom. 3. His sister has moved from a refreshing tomboy baseball pitcher to a girl obsessed with boys. Am I way off base thinking these situations will eventually hurt the show? Or are they just normal growing pains for a seasoned series? — Ken E, Tampa, FL
Matt Roush: All long-running family comedies eventually face this inevitable moment when the kids get old enough to challenge the show's original premise. (In my recent memory, only The Middle succeeded in making the young characters as funny beyond adolescence as they were when they were still cute.) For Young Sheldon, this is a particularly acute situation, and given that CBS renewed the show into next year for a seventh season — it's currently midway through Season 6 — I'd be surprised if they aren't already considering an endgame. Although when a show is this successful, it's hard for anyone involved (studio or network) to pull the proverbial plug. (Just look at Sheldon's predecessor The Big Bang Theory, which might have gone well past 12 seasons if Jim Parsons hadn't made the tough call.) That said, I don't see a problem in characters evolving, such as Missy maturing out of her tomboy phase. And an honest exploration of the parents' marriage is not out of bounds if thoughtfully and tastefully handled.
Miracles in Short Supply
Question: I've been waiting patiently for Miracle Workers season 4. I thought it was supposed to return Jan. 16, but it's not appearing on the TBS website. Have you heard anything? — Judy
Matt Roush: The latest season of the comedy anthology, subtitled End Times, was indeed supposed to have premiered this week. I only discovered, almost by accident at beyond the 11th hour, that like so many scripted Turner shows on TBS and TNT of late, it has been taken off the schedule. It hasn't yet been confirmed that Miracle Workers was unceremoniously dumped for tax purposes, the way Chad and Snowpiercer were shed, only that the premiere has been delayed beyond January. But it's kind of hard not to lose hope given recent evidence of the disastrous fallout from the Discovery-WarnerMedia merger. It would be a nice surprise if TBS gave some exposure to this modest, irreverent comedy that in its previous seasons sent up biblical fantasy, Westerns, and medieval mayhem. End Times appeared to be tackling the Mad Max-style post-apocalypse genre, with Daniel Radcliffe and Steve Buscemi again leading the repertory company. Instead, it could end up victim of a corporate apocalypse where series already produced are offloaded to protect the bottom line.
When Favorite Shows Collide
Question: Why would the networks put on four shows I love to watch all opposite each other at 8 pm/ET on Tuesdays? Some nights there is nothing worth watching, but in this one time period they have The Rookie (ABC) opposite FBI (CBS) opposite The Winchesters (The CW) opposite The Resident (Fox). What do they hope to gain by making me choose which one to watch and which other three I now have to find some other viewing platforms in order to enjoy? — Judy S
Matt Roush: It's been a while since I've seen a complaint like this. And before people chime in to crow about DVRs and On Demand and streaming options, I will acknowledge that not everyone has or desires access to these devices, which make watching TV a heck of a lot easier (and costlier). That said, after this week The Resident goes away [and as several readers helpfully pointed out, The Winchesters is about to move an hour later to 9/8c], so that's a little less conflict. The only real head-scratcher here is ABC scheduling The Rookie opposite another established crime drama, FBI, which may have been inevitable once ABC decided to stack its Rookie shows the way everyone is doing now (and making room for the superior Will Trent on Tuesdays). While this is inconvenient for those who also enjoy The Winchesters, that's more of a horror fantasy so feels more like classic counter-programming.
In a network broadcast world where scheduling strategy still matters, there are still only so many viable slots for certain shows to air, which means it's almost impossible to avoid some crime shows airing opposite each other. (See the new CSI airing on Thursdays against the Law & Order lineup.) And while it would make sense to me for ABC to move the Rookie shows back to Sundays to avoid this conflict, the network seems to have given up on that night for now where scripted TV is concerned. Bottom line: If you won't or can't invest in a DVR or other such device to capture these episodes, you might have to wait until repeat season (most, though not all, procedurals tend to repeat).
Hard to Say Goodbye
Question: Is there any chance that another network will pick up New Amsterdam? It would be a shame for it to never come back. — Dee N
Matt Roush: Not a chance. And after you see Tuesday's series finale, you'll understand why. While five seasons is a bit shorter than the norm for a series that falls somewhere on the network spectrum between hit and non-hit during challenging times, at least NBC gave the producers the runway to end the show in a meaningful way. You might still miss New Amsterdam when it's done, but I bet you'll feel good about the way it goes out.
If I Had a …
Question: Watched Reba McEntire's The Hammer on Lifetime. Any chance you think, of a series? I loved it! – Linda C
Matt Roush: It's hard to imagine something that would be a better fit. But these are tough times for scripted series in the basic-cable arena, and while Reba told us that she'd love to keep the character going in a series or a series of movies, we might need to be patient for this sort of deal to actually happen. Still, can you imagine saying no to Reba?
And Finally …
Question: Please tell me that Monarch will be coming back! — Sharon H
Matt Roush: Wish I could. But the country-music soap never caught on the way Fox had hoped it would, and it won't be continuing after the first season. At least they didn't end it on a life-or-death cliffhanger.
That's all for now. We can't do this without your participation, so please keep sending questions and comments about TV to [email protected] or shoot me a line on Twitter @TVGMMattRoush. (Please include a first name with your question.)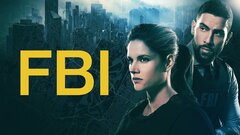 FBI
where to stream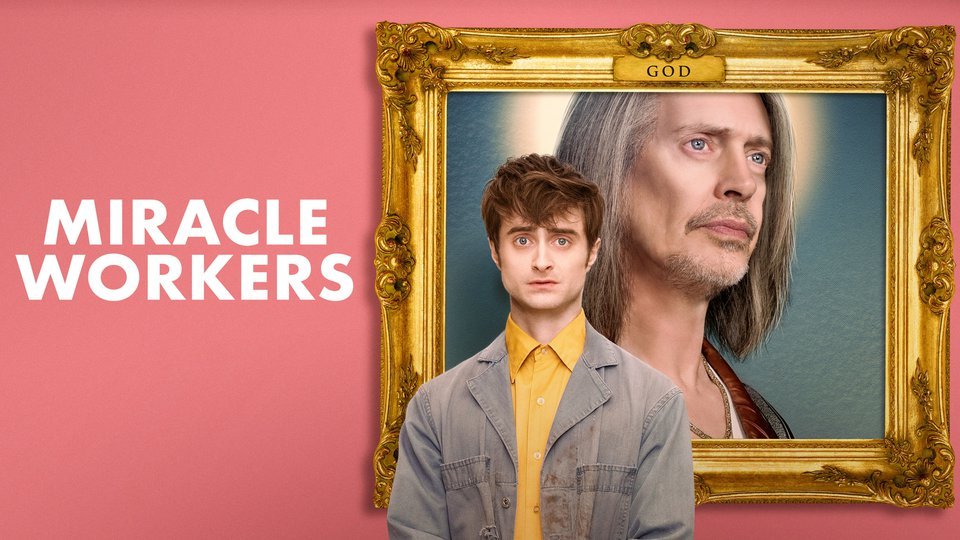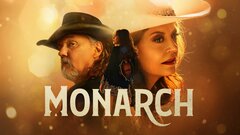 Monarch
where to stream