Game of Thrones Season 4 Preview: Bigger Than Ever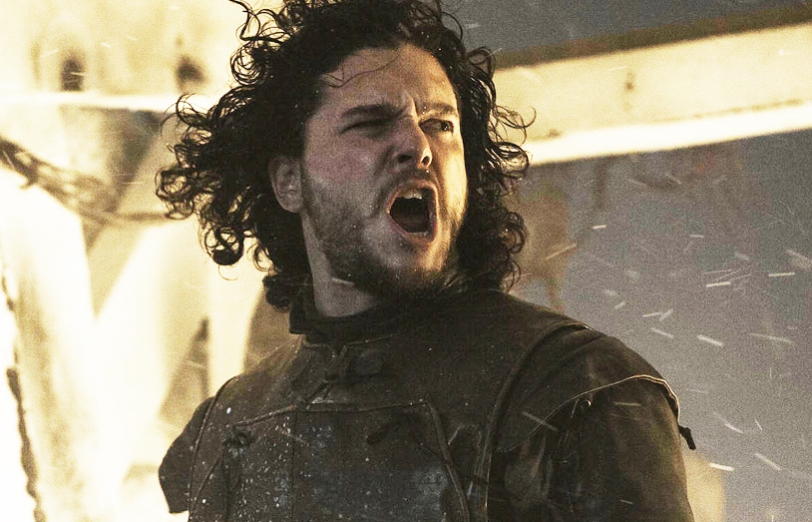 It's midnight on the chilly Northern Ireland set of Castle Black, Game of Thrones' military outpost where the Night's Watch is the kingdom of Westeros's only defense against its enemies — both human and supernatural — amassing beyond the colossal Wall that lines the north.
In the muddy, brazier-lit courtyard, swords clash as actor Kit Harington — sweaty, dirty and smudged with fake blood — does a limbo-worthy backbend to avoid getting slashed by his opponent's blade. His character, Jon Snow, a loyal brother of the Watch, is in the fight of his life.
"For Jon, Season 4 is about becoming a leader," Harington says. "You'll see him on the battlefield rallying his men. He used to just absorb everything. Now he's doing the talking."
Jon has come a long way from the resentful young outsider (and virgin) we met when Thrones began in 2011. Trained as a knight by his noble father, Ned Stark (Sean Bean), who was wrongly executed for treason in Season 1, Jon left his beloved siblings and home to join the revered Watch. Expecting heroes, he found mostly criminals and outcasts. But last season, he proved his chops as a spy in the rebel wildling army outside the Wall. (And he's no longer innocent, thanks to feisty first love and wildling archer Ygritte, played by Rose Leslie.)
"Jon now has a following among the younger brothers of the Watch, and his role as a leader is crucial in setting up the series' endgame," says executive producer David Benioff, who created the show, along with Dan Weiss, based on the epic fantasy novels by George R.R. Martin. "Season 4 is the pivot. Whether we go seven or eight years, we're smack-dab in the middle now."
As the season begins, Jon is heartbroken. He's learned of the bloody wedding feast that resulted in the deaths of his half-brother Robb and stepmother Catelyn, ending the North's bid for the Iron Throne. And he longs for Ygritte, despite the fact that, when last he saw her, she shot three arrows into him as he fled to warn the Watch of the coming wildling invasion.
"Jon knows the wildlings are going to attack the Wall and that Ygritte will be with them. So in that young-man-in-love way, he's really hoping he sees her," Harington says with a laugh.
At the series' critical halfway mark, it isn't just Jon who will need to bring his A game. "Characters we've come to love find themselves in difficult and dire situations," Weiss teases. Make that dire on a grand scale: "This is our biggest season for action and visual effects," adds Benioff.
Some of that action takes place at the top of the Wall, a new set created on a Belfast soundstage complete with narrow walkways inspired by World War I trenches. This season also boasts Europe's biggest green screen. Four hundred feet wide and 30 feet high, the screen was constructed in a Northern Ireland field and used in what promises to be a spectacular finale featuring 380 visual-effects shots. (The average episode has 90.) "A big battle changes the fate of the kingdom," Weiss hints. "There will be a reckoning."
To get to that big finale, producers are pulling plot points from books three through five and are structuring episodes differently to build momentum. "Instead of two-minute snippets, we spend longer chunks on each character," Weiss says. "People in parallel stories that have never intersected come together."
This story was originally published April 1, 2014.
Fox Television Group CEOs Gary Newman and Dana Walden first hinted at a ­X-Files return during the Television Critics Association press tour in January, where they also discussed a potential Prison Break reboot. "I am more hopeful than optimistic right now," Newman said at the time of pulling off the X-Files revisit. "I am hopeful it will come together. But it will be challenging to make that happen."
At 20th Century Fox TV, Newman and Walden worked with Carter on all nine seasons of the show.
"The X-Files was not only a seminal show for both the studio and the network, it was a worldwide phenomenon that shaped pop culture—yet remained a true gem for the legions of fans who embraced it from the beginning," Newman and Walden said in a joint statement. "Few shows on television have drawn such dedicated fans as The X-Files."
The X-Files first premiered on Fox in September 1993, and eventually won 16 Emmy Awards and five Golden Globes. Duchovny and Anderson last played Mulder and Scully in the 2008 movie The X-Files: I Want to Believe.
Besides making Duchovny, Anderson and Carter household names, much of the X-Files writing team when on to big things, including Vince Gilligan (Breaking Bad) and Howard Gordon (24). "There would be no Breaking Bad without The X-Files," Gilligan said at the 2013 X-Files Comic-Con reunion.
READ MORE
Showtime Orders Paul Giamatti-Damian Lewis Drama Billions
Heroes Reborn Casts Kiki Sukezane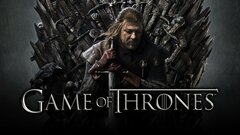 Powered by