Ask Matt: More Action on 'NCIS,' Villain's 'Rookie' Move, Growing Pains on 'Grey's' & '9-1-1'
Welcome to the Q&A with TV critic — also known to some TV fans as their "TV therapist" — Matt Roush, who'll try to address whatever you love, loathe, are confused or frustrated or thrilled by in today's vast TV landscape. (We know background music is too loud, but there's always closed-captioning.)
One caution: This is a spoiler-free zone, so we won't be addressing upcoming storylines here unless it's already common knowledge. Please send your questions and comments to [email protected] and follow me on Twitter (@TVGMMattRoush). Look for Ask Matt columns on many Tuesdays and some Fridays.
More Action, Less Passion in the NCIS Franchise
Comment: I have been a fan of the NCIS family for many years. I am disheartened that these series have put too much time into exploring the interpersonal relationships of the cast. I want to see less romance and more military-related episodes. — Wayne T.
Matt Roush: You're hardly alone in this sentiment. But good luck finding a procedural series (military, medical, first responder, law enforcement) that isn't as much soap opera as it is workplace/case of the week. The formula on most shows is to provide a balance of the personal and the professional, so the characters aren't just robots going through the motions. Actors want to play emotion, too. But I'm sensing more discontent lately when the balance shifts too heavily toward the private and personal lives of these various teams.
Good Riddance to a Bad, Bad Person
Comments: (Spoiler alert, The Rookie division) I'm so glad the Rosalind Dyer story is over on The Rookie! Because of her warped mind, by trapping Bailey and trying to make John Nolan something he wasn't, I am glad Nolan didn't kill her. I really wish he could have, if Bailey wasn't involved and it had been the right circumstances to allow the character of Nolan to do it. I sure hope this sick storyline will be over on Tuesday's The Rookie: Feds. This country has enough sick people killing others for no reason, like the latest serial killer in California. — Donna McQ
Matt Roush: Turns out some dreams do come true, and the anti-Rosalind sentiment that has been creeping into my mailbag has finally been satisfied. But the general fascination with serial killers is still out there, if the success of Netflix's Dahmer series is any indication. They're not going away.
When Parting Is Sweet Sorrow
Comment: No question, but a couple of comments. First of all, I liked both Kevin Can F**k Himself and In the Dark, and I watched every episode of both of them. I am glad, however, that they ended when they did: Better to leave people wanting more than drive them away, as many other shows have done. And I found the final episode of both very satisfying. I'm not sure what that says about me.
Also, thanks for the heads up on Season 3 of Derry Girls. I re-watched Seasons 1 and 2 in preparation, and I also loved Season 3. Again, it was good it ended when it did because much as I loved it, I don't see where they could have gone with it. I wish they would put out DVDs that are playable here; I, for one, would buy them. — Janice P
Matt Roush: I bailed on Kevin and Dark long before they ended, but for those who stayed tuned, I'm glad they had a proper ending. It's the least a TV fan can hope for, and I agree that not all shows are meant to go on indefinitely. Derry Girls in particular is a show whose reputation is likely only to grow because its footprint was so brilliant, however brief.
My, How She's Grown!
Question: This is a ridiculous question, but did Grey's Anatomy change the actress playing Zola last week? She appeared most recently in the finale last season, so it hasn't been that long since we saw her last. But I gasped when I saw her because she looked so much older than I remember. Maybe it was her being more dressed up than we usually see her, but it did feel very striking. — JL
Matt Roush: No, Meredith's eldest is still being played by Aniela Gumbs. Maybe you've forgotten how dramatic growth spurts can be during adolescence. She's definitely growing up.
MIA from 9-1-1
Question: Why is Marcanthonee Jon Reis (Harry) no longer on 9-1-1? Is he a casualty of the absence of Rockmond Dunbar (Michael)? — Lizzie
Matt Roush: You're right that he's no longer a series regular, and recently it was revealed by Athena (Angela Bassett) that Harry is living with his father Michael, and fiancé David in Miami while Michael is commuting to Haiti for humanitarian reasons. I wouldn't connect his absence with the earlier departure of Dunbar, who reportedly left because of a dispute over COVID vaccine mandates. This may be more of a budget reduction, and because he's gone now doesn't mean you won't see Harry later.
The Devils You Know
Question: I really enjoyed both seasons of Devils on The CW. Any chance there will be a third? I realize it is not an easy storyline to follow and therefore has limited appeal, but not all of us are satisfied watching reality and game shows. — Lorna G
Matt Roush: If Devils flew under the radar, it was probably because it aired on The CW and was not really compatible with anything else on the network, so congratulations even for finding it. As for the show's future, that's not The CW's call. This is one of several CW acquisitions from overseas markets, and so far there has been no word from abroad about a third season. If it were to happen, it's anyone's guess whether The CW will pick it up, given the network's uncertain future after its recent purchase. But given that it's much cheaper to license an international co-production than it is to produce a homegrown series, and this is the direction the new CW is heading, I wouldn't be surprised to see Devils return if the show goes forward.
The Jeopardy of Bad Betting
Question: Watching the Celebrity Jeopardy! semifinal on Sunday, I had to ask: Why were Simu Liu and Iliza Shlesinger so afraid to use the Daily Doubles effectively, and yet they went all in on their final bets? Somebody really needs to teach the next group of celebs some betting strategy so they can use the gift of the Daily Doubles when they land on one. Especially since they get $50,000 anyway at this level, there is very little actual risk involved. Simu's final bet made it a closer game than I was expecting, but he should have made some moves earlier in the game. I though this episode was actually entertaining, but I was on the verge of yelling at the TV when Iliza took a while to actually spit out a wager and then was allowed to revise it. I would insist on taking the first wager that the contestant says (which actually would have worked out for her since she got the clue right.) — Jake
Matt Roush: As I've said before, taking this version of Celebrity Jeopardy! seriously (as opposed to the daily syndicated version) is not a good idea. I enjoy the joking around and the camaraderie and even the obvious insecurity of some players, though sometimes the ineptitude can be painful to watch. (I appreciated Mayim Bialik's comment that "more than one agent [is] in the hot seat for allowing their client to come on our show.") But yes, it might be helpful for the producers or talent coordinators to give the players a primer on gameplay so they understand how to wager at the very least.
That's all for now. We can't do this without your participation, so please keep sending questions and comments about TV to [email protected] or shoot me a line on Twitter @TVGMMattRoush. (Please include a first name with your question.)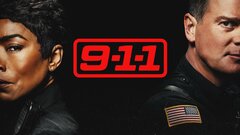 9-1-1
where to stream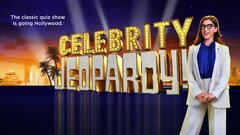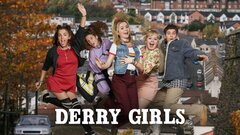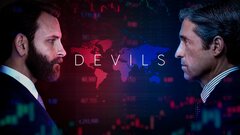 Devils
where to stream