'American Housewife': Katie Struggles With Her Holiday Spirit (VIDEO)
Not everyone loves the holiday season, and that includes Katie Otto (Katy Mixon) of ABC's American Housewife. Since moving to snooty Westport, Connecticut, Katie has had enough on her plate running her three-children household with husband Greg (Diedrich Bader). On top of that add the fact that she's a full-figured mom living amidst the other Westport moms who spend their days drinking kale smoothies and having workout sessions with their personal trainers.
RELATED: Your Holiday Preview: This Is Us, Brooklyn Nine-Nine, Specials and More!
So, in this week's episode, when local rival Viv (Leslie Bibb) coerces Katie into volunteering at the school Christmas pageant, Katie finds even the little holiday spirit she has may be extinguished by Viv's domineering ways. Check out a clip from the episode, where Katie and daughter Anna-Kat (Julia Butters) find out just how seriously Viv takes the gift wrapping station. (Hang in there, Katie!)
American Housewife, Tuesdays, 8:30/7:30c, ABC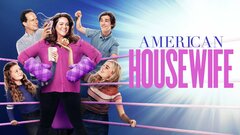 Powered by