Ask Matt: It Doesn't Get Better Than Nacho
Welcome to the Q&A with TV critic — also known to some TV fans as their "TV therapist" — Matt Roush, who'll try to address whatever you love, loathe, are confused or frustrated or thrilled by in today's vast TV landscape. (We know background music is too loud, but there's always closed-captioning.)
One caution: This is a spoiler-free zone, so we won't be addressing upcoming storylines here unless it's already common knowledge. Please send your questions and comments to [email protected] (or use the form at the end of the column) and follow me on Twitter (@TVGMMattRoush). Look for Ask Matt columns on many Tuesdays and some Fridays.
A Better Way of Storytelling
Comment: Kudos to the brilliant performance by Michael Mando as Nacho in Monday's (April 25) Better Call Saul episode. What I especially like about Vince Gilligan's writing is that he brings up past misdeeds to remind viewers about things they may have forgotten, such as Nacho telling Tio about how he brought on his stroke and disability by switching his sugar pills to a placebo. I knew he had done something, but I was wracking my brain trying to remember exactly what: an effect of waiting so long between seasons that you forget. So this gets a thumbs up from me. He also did this in Breaking Bad by having Walt tell Jesse how he let Jane die of an overdose as they tussled: Well done. Now I await to see what happens to Lalo Salamanca and especially Kim, as neither of these characters (like Nacho) do not appear in Breaking Bad. — JV
Matt Roush: And kudos to you for addressing this subject without spoilers for those who haven't watched this remarkable episode yet. Michael Mando truly rose to the occasion in this pivotal hour, and your observations about well-crafted exposition are on point. Given the amount of TV that's out there to consume, and in this case (one of many lately) where years passed between seasons, any little bit of artful context is helpful for those of us who may be unable to obsess on any one show. (I admit I'm sometimes in the dark when trying to remember all the details of Jimmy/Saul and Kim's vendetta against Howard.) And it's also true that one of the strongest hooks of Better Call Saul involves our concern about the fate of characters like Kim (especially) who weren't part of the Breaking Bad world.
More Things About Pam to Tell?
Question: As superb a job that Renée Zellweger did at being Pam Hupp in NBC's The Thing About Pam, given that this strange, compelling story continues to unfold, any chance of more episodes?? — Greg S, Portland, ME
Matt Roush: I wasn't nearly as big a fan of this miniseries (or the star's over-the-top performance and prosthetics), but I would like to think or hope that whatever happens next in this sordid case, it will stay where it belongs: on Dateline NBC. If Pam had been a breakout hit, which I'm not sure it was — those are few and far between anywhere on network TV — then maybe a sequel would be inevitable, the way the networks couldn't get enough of Betty Broderick back in the day. This seemed like more than enough for my taste.
Do Popular Network Lead-ins Still Matter?
Question: In a recent column, you indicated that the renewal of The Goldbergs had more to do with using the show "as an anchor to help them launch new shows" than anything else. I would understand that to be true in the past when viewers' choices were limited to the major networks. In an era with DVRs and streaming services, how important are anchor shows when many people can literally pick and choose what they want to watch, regardless of what else is on a network's schedule. I still watch some shows on broadcast TV, but I can guarantee that what show leads into a new series has very little to do with my decision to watch something. Do you think that networks will abandon that plan soon, and concentrate on bringing fresh content to the screen, and let shows that are "past their prime" fade away into the sunset? — Tony M
Matt Roush: Inevitably, when the subject of scheduling or time periods or anything relating to network-TV strategy comes up, I get this sort of feedback. And while it's true that many (maybe most) of us have moved on from being yoked to a network-TV schedule, millions are still experiencing TV the way we always did, and from a network's point of view, flow from show to show still matters. Which is why there are still dedicated comedy blocks (too few) on the networks, and why we see stacks of FBI and Chicago and 9-1-1 and Law & Order and NCIS shows on various nights of the week. While watching one show doesn't guarantee you'll stay put for what comes on next, there's still the chance that something like a promo might pique a viewer's interest in checking out something new. As the digital revolution continues, these strategies will continue to lose their power, but it's not entirely a lost art yet.
A Goldbergs History Lesson
Comment: Regarding your comments about ABC's The Goldbergs being renewed when it would more sense to cancel it as the kids go off to college, I wonder how many old-timers recall another TV show with the exact same title? The Goldbergs was a very different animal that aired on CBS, NBC, and Dumont from 1949-1956. (Many of the original Goldberg episodes are available on YouTube, if you're curious what it looked like.) What amazes me are the similarities between the two programs, although they couldn't be more different. They were both about Jewish families, something you don't see often on TV either now or then. They both centered around the mother, in the case of the original, a veteran vaudevillian named Gertrude Berg, who has been all but forgotten today, but was a huge star on stage, radio, and TV back then. And incredibly, there was also controversy over the actor who played the father in both series.
Jeff Garlin, as many now know, was let go after his boorish off-camera behavior was deemed offensive. How they write him out of the current show remains to be seen. An actor playing the father in the 1950s version, Philip Loeb, was also fired but for far different reasons. He became caught in the Hollywood blacklist, accused of being a Communist in the McCarthy era, and the network refused to allow him to return in the role, threatening to cancel the entire series if a change wasn't made. Finally, I'm assuming there will be scenes involving Wendi McLendon-Covey turning up at Adam's college in season 10, as the youngest child supposedly heads away from home to live on campus. (How they're going to manage that is yet to be seen.) After the original Goldbergs was canceled, Berg returned in a short-lived new show in which her character went back to — you guessed it — college — and offered advice to her fellow classmates who were all much younger than she was. A weird and forgotten chapter of TV history. — Aaron F.
Matt Roush: Thank you for sharing this. The original The Goldbergs was even before my time (and there's not a lot of TV you can say that about), and while it didn't have the staying power (for various reasons) of other pioneering sitcoms like I Love Lucy, Gertrude Berg and her show haven't entirely been forgotten. I recommend the recent book When Women Invented Television: The Untold Story of the Female Powerhouses Who Pioneered the Way We Watch Today by Jennifer Keishin Armstrong, which tells Berg's story and that of the legendary Betty White, soap opera writer-producer Irma Phillips and the lesser-known Black pianist and variety-show star Hazel Scott.
Why Pay Twice?
Question: My wife and I have enjoyed the shows on the Paramount+ streaming service. However, we recently tried to watch the final episodes of the season for Ghosts and Young Sheldon and discovered that they were no longer available to view for free. The message above the show info states, "Available to buy." Why the change? We have been watching the episodes for free up until the final episodes of the season. Doesn't seem quite right to let us view the others free with a subscription and then ask us to pay for the others as the season is wrapping up. — Jerry
Matt Roush: I checked my own account and was able to access these episodes without any extra charge. Is it possible you're on a less costly tier that doesn't give full access to everything on the site? If this problem continues, reach out to the streamer's helpline at help.paramountplus.com which is on the home page on the drop-down with your account information, and maybe they can straighten this out. Doesn't make sense to me, either.
And Finally …
Question: Will the current season of Celebrity IOU eventually air on HGTV? If so, when? — Alex
Matt Roush: Not sure where you've been looking, but new episodes of IOU have been airing on HGTV on Mondays since April 18. (Snoop Dogg is the guest on the May 2 episode.) Like most cable networks that run long blocks of the same series, new episodes of IOU are often surrounded by repeats, but the new episodes are currently airing at 9/8c.
That's all for now. We can't do this without your participation, so please keep sending questions and comments about TV to [email protected] or shoot me a line on Twitter (@TVGMMattRoush), and you can also submit questions via the handy form below. (Please include a first name with your question.)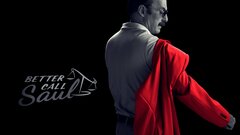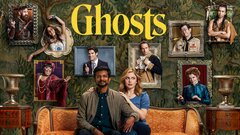 Ghosts
where to stream