Ask Matt: Did 'black-ish' Rush Its Endgame?
Welcome to the Q&A with TV critic — also known to some TV fans as their "TV therapist" — Matt Roush, who'll try to address whatever you love, loathe, are confused or frustrated or thrilled by in today's vast TV landscape. (We know background music is too loud, but there's always closed-captioning.)
One caution: This is a spoiler-free zone, so we won't be addressing upcoming storylines here unless it's already common knowledge. Please send your questions and comments to [email protected] (or use the form at the end of the column) and follow me on Twitter (@TVGMMattRoush). Look for Ask Matt columns on many Tuesdays and some Fridays.
A Finale with Too Little Build-up
Question: What did you think of the black-ish finale? It did something which annoys me with a lot of series finales in shoving a major life decision into the very last episode. The Golden Girls had Dorothy meet and marry Lucas in the span of an hour. Modern Family also did the "family going their separate ways" story at warp speed. Why do writers keep being afraid to use the entire final season to make changes? I don't think the idea of the Johnsons moving is necessarily a bad way to end the series, but the execution was lacking. They could have had the Johnsons consider moving some episodes ago and gotten an arc out of it, using this as a way to celebrate the history of the show as they reminisce. By shoving all of it into one half-hour, they shortchanged the significance and emotional potential. It seemed like it was rushing to beat the clock in finishing the story. There were so many unnecessary celebrity sightings earlier in the season that ultimately went nowhere. I would have rather they used the time to build to this episode more carefully. I didn't hate the finale, but it was more abrupt than it needed to be, considering that they knew in advance this would be their last season. — Jake
Matt Roush: These are fair criticisms, and I'd agree that the final season of black-ish was uneven with distracting celebrity cameos — the clumsy "Michelle Obama is coming to dinner" storyline was especially grating. But all I expect when a series like this stages its final bow is that it be an affectionate send-off, in keeping with the tone of the show, and I felt black-ish achieved that with Dre (and to a lesser degree Bow) having an epiphany to move the family to an upscale Black neighborhood — with a terrific view, I might add. The mock memorial service bringing the family together, followed by a New Orleans-style romp through the Sherman Oaks block, was appropriately jubilant. And with Pops and Ruby having already declared they were leaving to see the country in their RV, the show had begun to build a sense of finality and reflection before this final act. So while I wouldn't put the black-ish finale in the pantheon of great final episodes, I was OK with it, and I'm glad anytime a network series gets to go out on its own steam.
Past Its Expiration Date?
Question: Why would ABC pick up The Goldbergs for another season? I've been a huge fan of the show, but it has clearly not been doing well creatively this past year, and even fans have been vocal in pointing out it's time for the show to end after losing both Pops and Murray. I was surprised to see it picked up. — Teri
Matt Roush: I wasn't shocked, because Wendi McLendon-Covey (the only reason I can imagine watching The Goldbergs anymore) had earlier signed a deal to return to the show, indicating the network wanted more. This is more a reflection of how important long-running shows like The Goldbergs are to a network's schedule as an anchor to help them launch new shows. There's certainly no creative reason to keep this one going. The kids have grown up, Pops is gone and it's running on fumes.
Cutting the Cord
Question: I'm thinking about canceling my high-priced cable service and strictly going to streaming services since almost everything I watch is available this way. What do you think? —Gwenn
Matt Roush: I think you'll be joining a really big club. As you've noted, most network and cable series are available for streaming — often the next day, sometimes sooner (and on platforms like AMC+, a week ahead of broadcast in some cases). The amount of top-drawer programming being developed exclusively for streaming platforms is formidable. It's no secret that the entire industry sees streaming as the future (if not the present), and "cutting the cord" is no longer as revolutionary as it once seemed.
A Rave (the Jimmy Switch) and a Rant (9-1-1)
Comment: I would like to compliment both of the late-night Jimmys, Fallon, and Kimmel, for their brilliant switch on April Fool's Day and being able to pull this off on competing networks. This happened at the end of a very bad week for stars, after the Will Smith debacle at the Oscars gave Hollywood a very bad black eye. So Bravo!!!
But my biggest gripe has to go out to 9-1-1 which, after months of Chimney chasing Maddie, abandoning their jobs, and finally reuniting, they now return and, get this, break up. Are you kidding me???? This is entirely unbelievable and seems to be a ploy from writers maybe to get one or both new love interests. I think 9-1-1 should focus more on rescues than this garbage. — JV
Matt Roush: The Jimmy late-night switcheroo was especially satisfying because they didn't blow the surprise, and I loved the collegiality. Regarding 9-1-1: I'm getting more and more mail complaining that procedurals like this are increasingly short-changing the action (the reason we watch) for soapy storylines, and in this case, while my eyes rolled at how Maddie and Chimney found each other in Boston, they crossed when the couple split up after all that angst. Ridiculous.
Forgetting, and Repeating, the Past
Comment: One of the things that frustrates me the most about this season of Grey's Anatomy is the denial of its own history. Am I the only one who remembers Eliza Minnick in Season 13? She was brought on to revamp the residency program, which caused a huge rift between Bailey and Richard — and also caused a separation in Richard's marriage to Catherine. It was a season-long arc. Minnick's program consisted of allowing residents to do solo surgeries without an attending. Sound familiar to a little thing now called the Webber Method? Yet in Season 13, Webber was vehemently against it while Bailey supported it. The residents of course loved it until a child bled out while Stephanie was operating. (Compare this of course to Schmidt.) Minnick's method was a little different because an attending was in the OR, just not engaging unless absolutely necessary. The Webber method has taken this a step farther, which is ludicrous, given how deeply opposed Richard was to the safer version just 5 short years ago.
Minnick was fired at the end of Season 13 after Bailey gave an impassioned speech about residents needing to be "taught right." She then gave the program back to Richard. Obviously, he's done a complete 180, but the troubling part is NO ONE has mentioned how this method was actually pioneered at their hospital by Dr. Minnick! Wouldn't it make sense for someone, anyone, to say to Richard, "Weren't you opposed to this at one time?" Or am I just the only one who has actually noticed this? — Jan
Matt Roush: You're the first who's brought this up to me. I imagine someone on some Grey's fan site somewhere has dissected this conundrum, not that I have time to go looking. But I'll admit I had to look up Eliza Minnick (played by Marika Dominczyk) to even remember who she was, and while I think I've seen every episode of Grey's over the many years, almost none of this rang a bell, suggesting it was a dud of a storyline involving a forgettable character during a so-so season. Which is no excuse for the writers, who should know better than to allow such inconsistency. Good catch.
And Finally …
Question: In early 2021, we watched the six episodes of the Michael Chiklis series Coyote and enjoyed it. I've since occasionally searched to see if it's coming back, but apparently, it's in limbo, neither renewed or canceled. Do you have any scoop? — Elizabeth
Matt Roush: Still neither renewed nor officially axed. So while I wouldn't lose hope that the various elements could come together again someday, here's my rule of thumb. When a show hasn't been picked up more than two years from when it was made, it's probably wise to consider it DOA unless there's an announcement to the contrary, which so far hasn't happened. And this is a series that went from 10 episodes to 6 in its journey from Paramount Network to the streamer (then CBS All Access), so it doesn't sound like a very high priority then or now.
That's all for now. We can't do this without your participation, so please keep sending questions and comments about TV to [email protected] or shoot me a line on Twitter (@TVGMMattRoush), and you can also submit questions via the handy form below. (Please include a first name with your question.)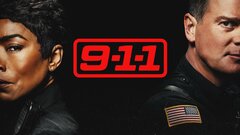 9-1-1
where to stream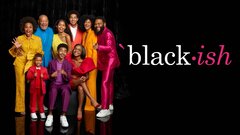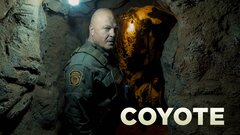 Coyote
where to stream