What's Worth Watching: 'This is Us', 'American Housewife', 'Brooklyn Nine-Nine' and more for Tuesday, November 22
This Is Us (9/8c, NBC): If Thanksgiving is about savoring moments to remember with the family, this wonderful freshman drama series delivers the goods with emotional gusto. As the extended Pearson family gathers to keep unusual traditions alive at the home of gung-ho Randall (Sterling K. Brown, angling for his second Emmy in two years), a secret hangs over the occasion that could really sour the stuffing. So probably best to have at least one tissue handy as the story flashes back to another memorable Thanksgiving back when the kids were still young, and a road trip goes sideways in ways none of the participants will ever forget. This Is Us has just the right touch to veer from heartwarming to heartbreaking and never miss a beat.
The Middle and American Housewife (8/7c and 8:30/7:30c, ABC): This holiday never goes smoothly for the Hecks of The Middle, and this year is no exception, as Frankie (Patricia Heaton) is determined to get Axl (Charlie McDermott) to the table despite his devotion to bubble-headed girlfriend April (Greer Grammer). The special guest on American Housewife is sitcom veteran Wendie Malick (Hot in Cleveland) as Katie's (Katy Mixon) mom, a former Pan Am stewardess who serves up a hot dish of insecurity to her unhappy host.
Brooklyn Nine-Nine and New Girl (8/7c and 8:30/7:30c, Fox): It's visiting dads who cause Thanksgiving anxiety on Fox's sitcoms, with Jimmy Smits (NYPD Blue) as Amy's (Melissa Fumero) dad, a former cop for whom Jake (Andy Samberg) goes all out to impress; and Peter Gallagher returns to New Girl as Schmidt's (Max Greenfield) dad, whose latest heartbreak could put a damper on things.
Good Behavior and Sweet/Vicious (9/8c, TNT; 10/9c, MTV): Here's a theme you might not expect to see two nights before Thanksgiving: anti-heroes coping with corpses in the trunks of their cars. For Behavior's Letty (Michelle Dockery) and Javier (Juan Diego Botto), their victims complicate their escape and road trip in a Prius that desperately needs charging. On the seriocomic Sweet/Vicious, campus vigilantes Ophelia (Taylor Dearden) and Jules (Eliza Bennett) first need to find the car where their rapist victim is stashed, and then worry about how to dispose of the body—who happens to be the stepbrother of Jules' new crush.
Inside Tuesday TV: When Caitlin (Danielle Panabaker) uses her powers to help Barry (Grant Gustin) on The CW's The Flash (8/7c), her inner Killer Frost is unleashed. … The Ninja Warrior craze extends to college campuses in Esquire Network's Team Ninja Warrior: College Madness (8/7c), pitting longtime rivals against each other in extreme competition. First up: Florida vs. Georgia, and Texas Christian University takes on the University of Houston. … As expected, one of three athletes—Laurie Hernandez, James Hinchcliffe, and Calvin Johnson Jr.—will take home the mirrorball when the winner is announced in a two-hour finale of ABC's Dancing With the Stars (9/8c). The season's entire cast will be back to dance, and runners-up including Vanilla Ice, Kenny "Babyface" Edmonds and Andy Grammer (from an earlier season) are among the performers. … HBO's Real Sports With Bryant Gumbel (10/9c) investigates safety issues among the millions of youths playing football below high-school level. … Seth Rogen plays dead, in a manner of speaking, as he sheepishly and hilariously tries to keep up with truTV's Billy on the Street (10:30/9:30c). … For the second year, ABC's Jimmy Kimmel Live (11:35/10:35c) teams with Bono and (RED) to raise money and awareness for the fight against AIDS. Guests include Julia Roberts, Channing Tatum, Kristen Bell and Neil Patrick Harris.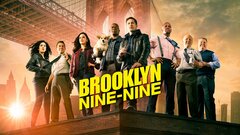 Powered by