'Gilmore Girls': Behind the Scenes as Everyone Returns to Stars Hollow for Netflix Revival
On the Burbank, California, set of Netflix's Gilmore Girls: A Year in the Life, the studio backlot has been transformed into the quaint Connecticut town of Stars Hollow. The fictional hamlet's most notable residents, mother-daughter duo Lorelai and Rory Gilmore (Lauren Graham and Alexis Bledel), are decked out in bright swim gear for a scene at the municipal pool. But beneath the sunny surface, the vibe is anything but relaxed.
In an effort to keep pretty much every plot point under wraps until the November 25 premiere, the entire operation is cloaked in secrecy, rendering the cast members—renowned for their hypercaffeinated verbal volleys on camera—uncharacteristically mum. When asked about the gag order, creator Amy Sherman-Palladino is matter-of-fact. "We've worked very hard," she says, "and we want the audience to experience this on the air, as it happens."
RELATED: Gilmore Girls: A Look at Rory Gilmore's Boyfriends and Why None of Them Are Right For Her
Besides, just because you're paranoid doesn't mean they aren't after you. Since news broke that the beloved dramedy, which aired on The WB and then The CW from 2000 to 2007, would return, the production has been tracked with breathless fervor. (Per Netflix tradition, the four 90-minute installments, dubbed "Winter," "Spring," "Summer" and "Fall," will be released simultaneously.) Fans converged online to trumpet each new casting—yes, the core crew, including icy Gilmore matriarch Emily (Kelly Bishop), Lorelai's cantankerous soulmate, Luke (Scott Patterson), and scores of townies, is back—and pore over behind-the-scenes pics on social media in search of potential spoilers. (An Instagram shot of a prop affixed with a "Wedding" label prompted in-depth speculation over which Girl may be tying the knot.) "We couldn't have predicted the level of excitement," Bledel admits. "It's certainly wonderful, and it makes me feel confident in this decision."
Gilmore Girls 2.0 has been a long time coming. Before the series' final season, Sherman-Palladino and her husband, Daniel Palladino, stepped down as executive producers. Consensus was that the show's life force left with them, and devotees felt robbed of closure. "Questions would come up about a reunion, but we never thought it would happen," says Keiko Agena, reprising her role as Rory's feisty BFF, Lane. In June 2015, Bledel, Graham and others gathered at the ATX Television Festival in Austin, setting off a tidal wave of nostalgia. By then, a suitable platform for crafting a proper send-off had presented itself. "The bottom line is that we needed a Netflix," says Sherman-Palladino. "It ended up happening organically."
Zero arm-twisting was required to get the actors on board. "We didn't have to convince anybody," says Palladino. "We wanted to include even more characters, but we were lucky to squeeze in the ones that we did." After some uncertainty, even movie star Melissa McCarthy fit in an appearance as chef Sookie. "That took a minute to come together," says Graham. "Had it not, I don't think this would have been so complete and satisfying." (A few newbies, such as Younger's Sutton Foster and Smash's Christian Borle, join the ranks.)
Any lingering nerves vanished at the first table reading. "My heart was pounding. There was the emotion of seeing people again, plus wanting this to be what everybody was hoping for," Graham says. "And then it just clicked." Gilmore Girls' trademarks—like the densely packed monologues and wide-reaching pop-culture references—made that a given, Bledel says. "The show has such a specific sound and cadence and speed that as soon as you start saying the words, it's like you never left."
Well, almost. "After nine years, everyone had a lot to catch up on," Patterson notes. "Some of us, like me, have kids, and before we didn't." (Bledel, who's married to Mad Men's Vincent Kartheiser, also became a parent.) "It was like a high school reunion," says Yanic Truesdale, aka Michel, the eternally stroppy concierge at Lorelai's Dragonfly Inn. "There's a French word, febrile, that means a cross between excitement and nervousness, which I think sums up the feeling."
But there is one glaring absence: Edward Herrmann, who portrayed patriarch Richard, died from brain cancer in 2014. His passing is felt keenly on screen and off. "We all miss Ed. He was such a big presence," says Bledel. The first episode, "Winter," features Richard's memorial service and finds Rory, Lorelai and Emily struggling with their grief. "In some ways, this will bring them together, and in some ways, it will break them apart," Graham says. "We'll all be dealing with it differently, which speaks to the different stages women go through in terms of love, career and transitions."
RELATED: The Gilmore Girls: A Year In The Life Trailer Is Here, and It's Pretty Darn Glorious (VIDEO)
When things pick up, business at the inn is booming, and Lorelai's diner-owner squeeze Luke is still in the picture—for the moment. But late-fortysomething Lorelai has a case of arrested development that could spell trouble. "Let's just say she will be facing issues in terms of her maturity," says Graham.
At least she and her daughter have maintained their tight bond, though Rory has been far from the nest for some time. (In the series finale, the Yale grad set off to cover Barack Obama's presidential campaign.) "Rory has been working as a journalist and traveling a lot," says Bledel. "She's living a wayward lifestyle, and coming back is going to be a fairly intense check-in for her." Her year will no doubt involve romantic entanglements, and with her three significant exes—first love Dean (Jared Padalecki), rebel Jess (Milo Ventimiglia) and blue blood Logan (Matt Czuchry)—all in the mix, the possibilities are plentiful.
Who Rory will or won't wind up with is being guarded as closely as the mystery of the fabled "final four words." The critical dialogue that Sherman-Palladino had forever envisioned finishing out the series will finally be unveiled. "I've always had those words in my head and known how the show is going to end," she says. And in what state might they leave fans? Sherman-Palladino pauses, then replies carefully. "I would say I hope the fans feel like they got to come home again." Cue the febrile.
Gilmore Girls: A Year in the Life, Series premiere, Friday, Nov. 25, Netflix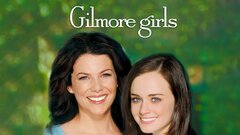 Powered by