'FBI: Most Wanted' EP Hints at Jess' Exit Ahead of Julian McMahon's Last Episode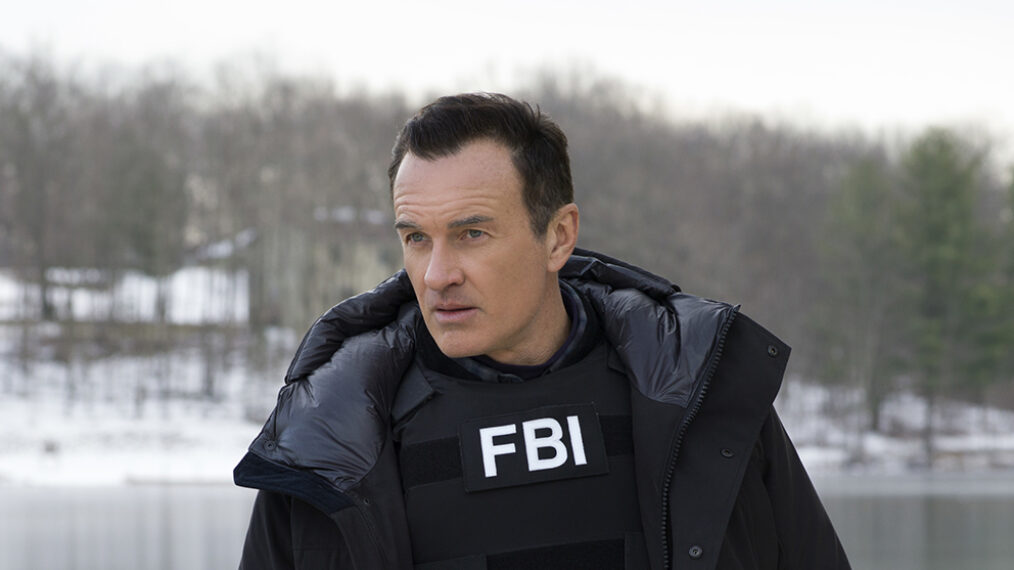 Change is coming again for the Fugitive Task Force. After bidding farewell to an injured but healing Special Agent Kenny Crosby (Kellan Lutz) at the start of Season 3, they say goodbye to unflappable team leader Jess LaCroix (Julian McMahon) in the Tuesday, March 8 episode.
McMahon, who's fronted the first FBI spinoff since its 2020 premiere, has said he spent months talking with producers to craft "a seamless and productive way" for the character to exit the story. (The veteran Australian actor himself hopes to explore "additional creative pursuits" after wrapping his longest TV stint since Nip/Tuck's six-season run ended in 2010.)
In the emotional hour, Jess' final target is a domestic abuser turned killer who won't let go of the woman who's left him. "Our fugitive goes on a murderous spree to find her," teases FBI: Most Wanted exec producer David Hudgins. The case, he adds, resonates personally with Jess, who had to save his girlfriend Sarah (Jen Landon) and his teen daughter Tali (YaYa Gosselin) from Sarah's armed ex-husband in last season's finale.
The producer won't spoil what prompts Jess' departure, but he does hint that the agent has been adjusting to Tali being away at a Canadian boarding school. "He misses her presence around the house, but he and Sarah are taking advantage of the situation by connecting more with each other, even taking time for date nights and romance," Hudgins says. "They are in a good place and decide to take a vacation together—the first one Jess has taken since Sarah met him."
See Also
How will the CBS drama write out Jess in the March 8 episode?
While we wait to learn their destination (and pray they don't end up victims in an episode of FBI: International!), viewers can also anticipate the arrival in April of a new boss, played by Law & Order: Organized Crime's Dylan McDermott. "We are planning a big fun character with layers and surprises," Hudgins promises. "A different style from Jess LaCroix, but still a strong leader with an unbending thirst for justice." And a hunger for the hunt.
FBI: Most Wanted, Tuesdays, 10/9c, CBS
Powered by