'Blue Bloods': Submit Your Burning Questions for the Cast
We're 12 seasons into Blue Bloods, and the CBS procedural drama is still delivering fresh storylines for all its impressive ensemble of characters every week, so we're sure that you, the fans, have some questions you'd love for the cast to answer. Well, you're in luck.
In honor of the upcoming 250th(!) episode, TV Insider is turning to the loyal viewers to find out what you'd like to know from the series stars, now through February 14. So submit your questions for Tom Selleck (Frank Reagan), Donnie Wahlberg (Danny Reagan), Bridget Moynahan (Erin Reagan), Will Estes (Jamie Reagan), Vanessa Ray (Eddie Janko), Len Cariou (Henry Reagan), and Marisa Ramirez (Maria Baez). What better way to spend the short break between new episodes? (The next new Blue Bloods airs on Friday, February 25.)
Wondering what's ahead for the careers of your favorites, from those currently in the NYPD (Frank, Danny, Jamie, Eddie, and Maria) to those still occasionally working a case (Henry) and those in the DA's office (Erin, for whom it has certainly gotten complicated lately)? Curious what's next for Jamie and Eddie's marriage or Danny and Baez's partnership? Is there something you want to know about those weekly Sunday dinners (which every cast member listed has attended at least once)?
Submit your questions in the comment section below, and stay tuned to TV Guide Magazine and TV Insider to see if they're answered.
Blue Bloods, Fridays, 10/9c, CBS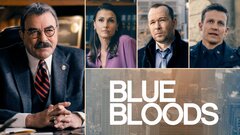 Powered by