'Saturday Night Live': The Best of the Thanksgiving Sketches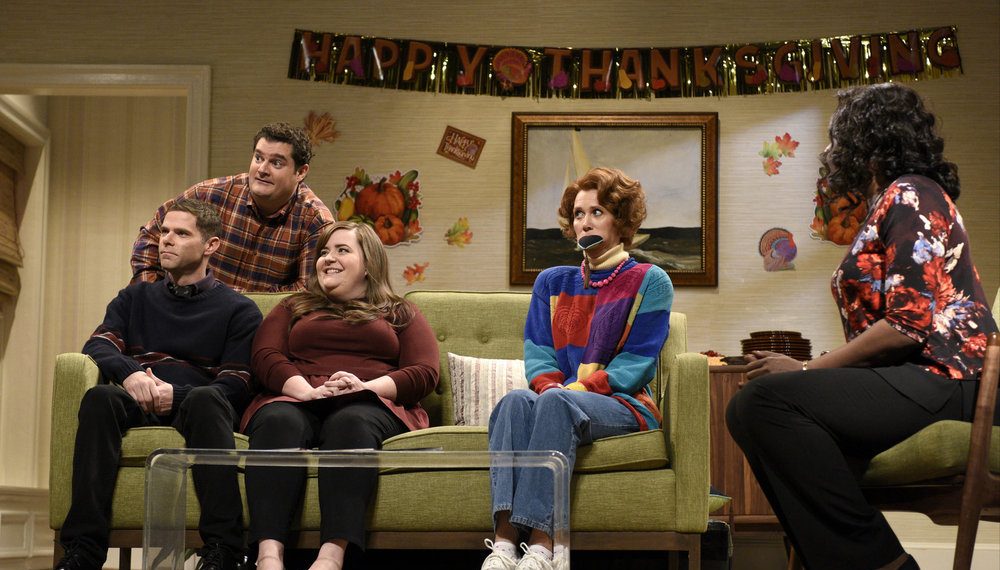 Over the years, Saturday Night Live has proven that it means business with holiday sketches. No matter what year it is, the writers always come up with the most brilliant ways to portray each holiday (like this past Saturday's "Surprise Lady" sketch). Before the show's Thanksgiving special on Wednesdy night, let's take a look at some of SNL's best Thanksgiving sketches.
Vincent Price's Thanksgiving Special – November 19, 2005
It's never a real Thanksgiving without an appearance of Bill Hader's crazy-eyed impression of the famed horror actor Vincent Price. Hader's Price brings together some of his famous friends to celebrate Thanksgiving in this holiday sketch. The more memorable performances include Kristen Wiig as a drunk Judy Garland and host Eva Longoria's spot-on take of Lucille Ball.
A Thanksgiving Miracle – November 21, 2015
What is the best way to bring a divided family together during Thanksgiving dinner? Adele's hit song "Hello" of course! This crazy family can't stop themselves from bringing up taboo topics or stereotypical racial concerns during dinner, so a little girl turns on "Hello," which instantly stops the conversations and brings everyone together to lip-sync and parody the music video in one of the funniest Thanksgiving sketches to date.
Kissing Family: Thanksgiving – November 19, 2011
For a few years, SNL's "Kissing Family" was an ongoing sketch routine that popped up from time to time. One of the more memorable "Kissing Family" sketches is the Thanksgiving edition featuring host Jason Segel and special guest Paul Rudd. The look on cast member Vanessa Bayer's face says it all when Segel and Bill Hader make-out a minute into the sketch.
RELATED: Jay Pharoah on Hosting the American Music Awards and His Departure from SNL
Weekend Update: Justin Timberlake Does the Thanksgiving Show in Two Minutes – November 15, 2008
In this edition of Weekend Update, Justin Timberlake stops by Seth Meyers' desk to share his compact version of a Thanksgiving-themed SNL episode. He performs the whole show in just over two minutes, and even throws in a performance of "SexyBack" at the end.
Nikey Turkey – November 17, 1990
In a totally '90s iteration of a classic Thanksgiving problem, new cast member Chris Rock channeled his inner Fresh Prince of Bel-Air to deliver this famous holiday rap. Coupled with a hilarious parody of Reebok's Pump commercials, Rock's Thanksgiving rap will go down in history as one of SNL's best Thanksgiving moments.
RELATED: SNL to Offer More Time for Sketches Next Season by Slashing Ads by 30%
BONUS: Black Friday – November 20, 2010
Thanksgiving is never truly complete until the mayhem of Black Friday begins. In 2010, SNL put their spin on the ever-popular one-day holiday sale that can make even the sanest person go crazy. The fictional Mega Mart is upping the Black Friday game by doing a massive 12-minute sale at 4 AM on Black Friday morning. Attached to the promise of the best deals around, Mega Mart's sale is complete with waxed floors, a guaranteed stampede, and is even sponsored by the once banned caffeinated drink Four Loko.
SNL Thanksgiving 2016, Wednesday, Nov. 23, 9/8c, NBC
Saturday Night Live, Saturdays 11:30/10:30c, NBC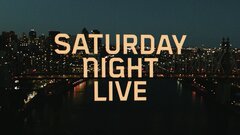 Powered by