Jay Pharoah on Hosting the American Music Awards and His Departure from 'SNL'
In August, NBC announced that Jay Pharoah's SNL contract was not being renewed after six years on the show (co-star Taran Killam was also let go). Considering how valuable Pharoah had become, with impressions of everyone from Barack Obama to Kanye West in his repertoire, his dismissal was a bit of a surprise; even now, he won't say much more than what he said a few weeks later (see his statement below).
Pharoah might not have time to feel any disappointment; besides his continuing stand-up career, he was cast in a Showtime pilot called White Famous, where Jaime Foxx is one of the executive producers. He provided a voice for the video game Call of Duty: Infinite Warfare, the Comedy Central series Legends of Chamberlain Heights, and the animated feature Sing. He's also hosting the American Music Awards with model Gigi Hadid on Sunday night at the Microsoft Theater in Los Angeles. Pharoah sat down with TV Insider to talk about his preparation for the gig, how he got so good at impressions and that whole SNL thing (though he doesn't say much).
RELATED: Saturday Night Live's Presidential Coverage Throughout the Ages
What's the biggest thing you're looking forward to seeing or doing during the show? Which act? What's the thing that's got you most excited?
Definitely seeing all the performances and just messing with the artists, and riffing with Gigi, I'm looking forward to that. Everything as a whole. I'm really ecstatic about it. I can't wait. I know it's going to be funny. I know it's going to be dope. When you got that feeling that it's going to be dope, that's when usually it is. You know what I'm saying?
Is this the type of show where you, kind of like the Emmys and Oscars, where you have to be holed up with a bunch of your favorite writers and try to think of jokes and situations?
It's the same process. I hosted the BET Players Awards last year. I don't know if anybody saw it. If you didn't, don't feel bad. It's all good. Some of the same folks who were there actually are here with me now working with me now, so I just feel comfortable, I know everything is going to go well. I trust everybody's point of view. I'm inputting my ideas, they're giving me feedback. They're giving me their ideas and I'm giving them feedback. We're all collaborating on everything. I feel like it's a win. I feel like it's already a win.
What kind of stuff are you guys preparing for? Obviously a monologue, but what else do you guys prepare for when you're writing for an event where anything can happen?
You might take events from the year, reflect on them, and make jokes about them pertaining to whatever artist is there of course. Also, listen, man, we're not holding back. This is no holds barred. We're going in and we're doing it in a very tasteful way and it's going to be fun for everybody.
I can't imagine what events from the last couple weeks you might want to make fun of or joke about.
[Laughs] Yeah, me neither.
How does your experience on SNL help you in situation where especially on a music show, Kanye could go nuts again or something like that where you have to react to it immediately?
When you're on a show like SNL you're forced to come up with material very quickly. You're forced to just crank it out. Whether or not you're used to cranking out material at that volume that quickly, you learn how to do it. Being at that establishment six years, it definitely seasoned me for that.
Even besides the award show, in my stand-up I'll just be going off. I'll go off sometimes and it'll all make sense. It's like, "You just came up with that?" I'm like, "Yeah, I just came up with that." I just thought about it and I just said it on stage. Or I'll think about something the day before and I'll put it in my act, it'll work, it'll kill. I'm just like, "Wow." It's just from having that structure, that grind mode, from that institution which really opens up that part of your brain and just allows you to be super creative.
Was your stand up career where you learned to switch in and out of your impressions really smoothly and easily?Definitely, definitely.
RELATED: Jimmy Kimmel on Hosting the Emmys and the 'Great Group' of Nominees
How did you learn that process?
When I was six years old I just started impersonating Iago off of Aladdin who was Gilbert Gottfried and then it just turned into this long list of celebrities and people and cartoons and everything. I've got over 200 impressions in my repertoire. It's insane. I'll just see somebody new come up and I'll just start doing them and it's like, "Wow, you can do that?" I'm like, "I guess I can."
Is it second nature now that you just slip into another person's voice?
It is, yeah. It's not hard. It's easy. It's like breathing. Impressions are something that's not hard for me. It's like having that specific skill that's just so distinct and going in and out it's like nothing. You've seen me on Weekend Update just going through characters. That ain't nothing for me. I'll do that in my sleep. I'm like, "All right, this is fun. Let's do it. Doo-doo-doo." Other people are like, "Wow!" I'm like, "Yeah. Wow."
Which ones do you think are going to break out on Sunday night?
You're trying to get into my head here. I see what you're trying to do. There's a few that are fresh, that's all I'm going to say, that I'm going to do. They're fresh. You feel me? Fresh.
New ones?
I keep saying that word. Use your context clues. Fresh.
Has anyone asked you to break out your Obama just for nostalgia's sake?
Nobody has asked for that specifically, but we all know what's happening in the White House. There's definitely some fun that you can poke fun at with that. I hope maybe you'll see it. Maybe you won't see it. Maybe you will.
The Grammys have become more of a concert with a couple of awards given out, and the AMAs night has always been a little bit more wide open. What do you think the difference is between the two ceremonies?
I feel like the difference is the amount of energy. I feel like since the people are picking [the awards], I think they're more excited than the Grammys where you have a lot industry folks who are just sitting there like, "Oh, okay. This is good." They're both great shows, but I'm hosting this one so watch it.
You didn't really say much after it was announced that you and Taran Killam were not coming back to SNL.
Yeah, I didn't, and I'm not going to say a lot now, but what's your question?
You took it in stride, and Lorne basically said a lot of the same things you said, that the show is always changing. Is it the type of thing where you had to kind of go back and double check with everybody and say, "Really? I'm not coming back?" Or, because you had other things going on, it wasn't as big a deal as it might have been maybe a year or two ago?
This is the only thing I'm going to say about that. Transitions definitely do happen at the show, as they always do, and SNL is my family and always will be my family.
You have the new show anyway, the Showtime series White Famous. When is that supposed to premiere?
That's going to come out next year. It's dope. It was a dope experience. They just tested the pilot, it went great. I think we're looking really good.
Is it good to have that kind of landing spot that you can just kind of concentrate and work on your stand-up, work on the new show, and just keep going?
Man, listen, I'm always doing everything and it's always been like that for the last six years ever since I was introduced to the world on a wider scale. A lot of people knew about me on YouTube or whatever but I've always done everything and worked, whether it's going out, whether it's doing stand-up, whether it's doing music, whether it's doing some hosting gig, whether it's making an appearance, whether it's, you know, whatever it is, whether it's writing the script, whether it's crafting a joke. Whatever it is. I've always kept myself doing that. Right now I'm doing the same exact thing. I'm doing everything. That's not going to stop. It's going to go continue.
That's going to continue to go because I see myself in the future not where I am now, but bigger, and I'm trying to work on that constantly. I'm trying to let the world know that. I'm always doing something, man. Always got something going on. You can catch me in Zombies in Spaceland [part of the Call of Duty: Infinite Warfare video game], I'm going to be in that. You can catch me in Sing, I'm going to be in Sing. I've got Legends of Chamberlain Heights I'm doing. I've got a few movies I'm working on. I've got this show I'm working on, and I've got the AMAs I'm working on. Good God, man. James Brown!
Are you coming after LL Cool J's Grammy job or if the AMAs just kept asking you back for years it'd be fine?
We're both in shape, but he's more in shape than I am. I guess hey, man, LL, watch out, I'm young.
The American Music Awards, Sunday, Nov. 20, 8/7c, ABC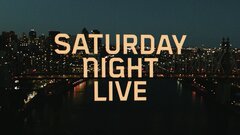 Powered by