'The Exorcist's Ben Daniels Opens Up About Marcus' Past and What the Devil is Next for Casey (VIDEO)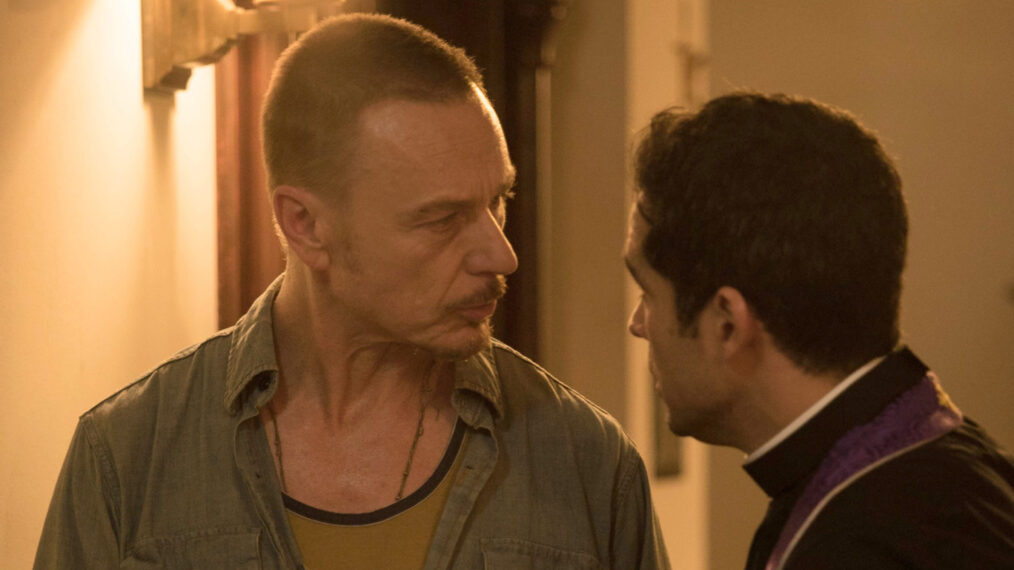 There is gonna be hell to pay Friday night on The Exorcist!
Having tried to pray, beat and drown the demon out of Casey (Hanna Kasulka), Father Marcus (Ben Daniels) is stuck between a rock and a horrifying place as he makes his next move to save the girl's soul. Especially now that he and Tomas (Alfonso Herrera) know that the diabolic power is actually after Casey's mom, Angela (Geena Davis), aka Regan MacNeil from the original Exorcist film.
RELATED: The Exorcist's Geena Davis on the Show's Game-Changing Reveal
"They really set up all the other characters and this whole world, then dropped that twist like a bomb," says Daniels. "It was fantastic…especially watching peoples' reactions online." With this newly revealed link to the 1973 classic, does that mean that Marcus may also be connected to the original case? Could he perhaps even know what went down when Fathers Merrin (Max von Sydow) and Karras (Jason Miller) cast out young Regan's resident evil, Pazuzu?
"No, he absolutely doesn't," confirms Daniels. "And that was something I asked, too: Does Marcus know about the Regan case? And the writers were kind of keen on him not knowing." They were, however, very fond of Daniels' ideas for the excommunicated man of the cloth's past. "I came up with this backstory of his dad killing his mother in front of him, and then Marcus being put in a boys home, from which he could then be taken by the Catholic church and trained to be an exorcist," recounts the actor, praising series executive producer Jeremy Slater and the writers for "completely" going for it. "They have been really amazing about letting us all have huge input for our characters."
RELATED: The Exorcist Unleashes a Fresh New Hell on Fridays! (VIDEO)
In this exclusive clip from tonight's episode, Marcus gets back to the business of battling the devil as he and Tomas drag an almost-fully possessed Casey to church. And apparently, the fact that Tomas has recently given in to some sins of the flesh isn't a deal-breaker for the spiritual crusader.
"I think Marcus, in spite of everything, can be quite forgiving and understanding of stuff that other people think are sins," explains Daniels. "He has his own version of what sin is and isn't, and as long as you're OK and have [accepted your actions] then then demon can't use it against you."
Let's hope they both have come to terms with the skeletons in their own closets, because things about to get so bad that the guys may have to try their hand at yet another life-risking Roman ritual. "You can pretty much bet there will be another [exorcism], hence the title of the show," laughs Daniels. "They have to do something for that poor girl!"
The Exorcist, Fridays, 9/8c, Fox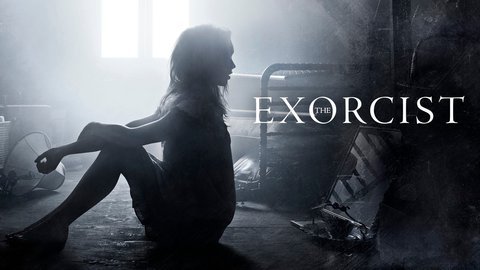 Powered by