'The Exorcist's Geena Davis on the Show's Game-Changing Reveal and What's Next
Unholy mother of twists!
In its October 21 episode, The Exorcist dropped two head-spinning shockers: Geena Davis's Angela Rance is actually the grown Regan MacNeil, the possessed tween Linda Blair played in the 1973 horror classic, and at the final moment, Cagney & Lacey's Sharon Gless arrived as Regan's movie-star mother, Chris (played by Ellen Burstyn in the original film).
Davis, in her first leading TV role since ABC's Commander in Chief a decade ago, opens up about her character's long-held secret and what fresh hell is about to be unleashed now that Angela/Regan's demonically afflicted daughter, Casey (Hannah Kasulka), has escaped from her own exorcism.
This may be the season's greatest twist. People have just been freaking out.
[Laughs] Yay!
Did you know all along that you were going to be playing an adult version of Regan?
Well, the producers weren't 100 percent sure, but they said it could turn out that I was Regan, so…I went, "Yeah!" [Laughs] I thought it was a thrilling idea. I'm so happy you were stunned. It's such a delicious thing. And Sharon [Gless] is really awesome.
It now makes so much more sense that Angela was so quick to suspect that Casey was possessed and to seek out Father Tomas (Alfonso Herrera).
That's exactly it. In hindsight, hopefully people will say, "Oh, that's why she knew!"
Does this mean the demon that has possessed Casey is using her to get to you?
It becomes clear that the stuff that's been happening is Angela's fault—she's the reason the demon possessed her daughter. So she is trying to see how she can help but at the same time is crippled by this horrible guilt.
It's interesting that Angela-slash-Regan's mom shows up right after Casey's botched exorcism.
She sees the family on TV from a press conference asking to find her. That's how she finally figures out where Angela is and who she's been pretending to be. Angela had left home without ever [looking back]. So she has to deal with all these unresolved feelings about her mother now, suddenly 40 years later, coming into her life again.
What's going to happen after mom shows up?
We have to keep it a secret that Casey's possessed but get the community to help us. We have to get her back before she's fully taken over.
Will we be seeing any flashbacks to the 1973 film?
Not any clips from the film, but now that this has been revealed, there are more references to it and what happened to my character before.
And I'm praying that everyone is just ignoring Exorcist II: The Heretic.
I don't even know what happens in that [one]! [Laughs]
This show has got to be a blast for you.
It is. Every time we get new scripts for the next episode, we're all like, "What?!" It's really fun.
The Exorcist, Fridays, 9:01/8:01c, Fox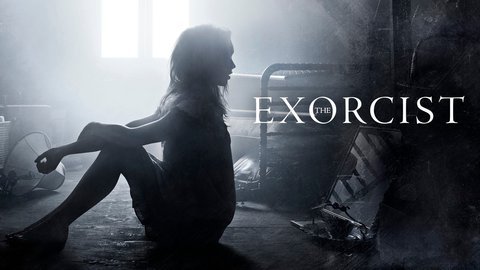 Powered by