'The Exorcist' Unleashes a Fresh New Hell on Fridays! (VIDEO)
Oh, lord. As if the premiere of The Exorcist wasn't still haunting our souls, here comes an exclusive teaser for Friday's new episode, which finds the demon getting even more malevolent with the Rance family (plus Jenga from Hell!) and a series of ritual killings pointing to something bigger than just a single case of possession in Chi-town.
RELATED: The Exorcist Tells a New Story Inspired by the Classic
Granted, the clip doesn't actually show us much of what's happening in the hour as much as it tells us that it's gonna be smart to watch with the lights on. And maybe some holy water nearby. Seriously, with the backwards talking, Fox? That ain't right. Check it out:
We can make out some of what Geena Davis is saying ("Fridays on Fox" hasn't had such a eerie ring to it since The X-Files got under our skin), but what about Ben Daniels at the end of the trailer? Can you tell what he's saying? Give us your best guesses in the comments below!
And to tease you even more, here's a first look at a shot from tonight's episode.
The Exorcist airs Fridays, 9/8c, Fox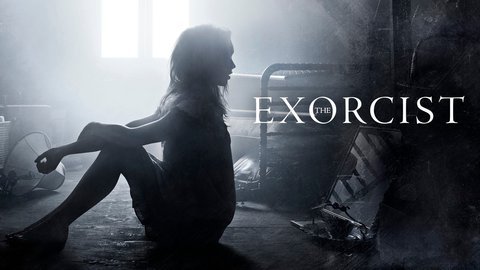 Powered by