'Ash vs. Evil Dead's Mind-Blowing Trip to Jail (VIDEO)
This weekend may be a Deadite's delight, but the night before Halloween is gonna leave some demons feeling less-than-groovy about Ash Williams (Bruce Campbell). In this exclusive clip from Sunday's All Hallow's Eve airing of Starz's Ash vs. Evil Dead, our chainsaw-handed hero has a head-popping, stomach-turning run-in with a skinless threat while stuck in the clink with Linda B. (Michelle Hurd).
RELATED: Ash vs. Evil Dead Promises More Undead Chaos in Season 2
Of course, her sheriff hubby (Stephen Lovatt) is no help so it's a good thing that Ruby (Lucy Lawless) shows up as his back-up. Otherwise, it could have been Ash's brains being splattered around the room and we all know he doesn't have that much grey matter to spare.
Ash vs Evil Dead, Sundays, 8/7c, Starz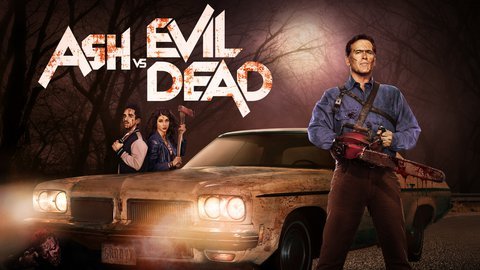 Powered by