'Bob Ross: Happy Accidents, Betrayal & Greed': 3 Things We Learned
Bob Ross (above), the late, velvet-voiced artist from PBS's 1983–94 series The Joy of Painting, attracted a huge audience by teaching folks how to complete an oil-on-canvas landscape in a half hour.
Here are three revelations from Bob Ross: Happy Accidents, Betrayal & Greed, an engaging documentary about his sunny life and the shadow of his mishandled legacy.
Ross developed his voice for the show
Ross figured delivering lines like, "We don't make mistakes, just happy accidents," in a gentle tone would appeal to his mostly female audience. He was correct: Some fan letters were racy!
He's an Air Force vet
His love of landscapes can be traced back to his time in the military, when he was stationed in Alaska.
Making joy, not money, drove Ross
Alas, the artist's business partners schemed to control his fortune. "[Ross] wanted to teach people how to paint, but through the selling of products [with his likeness and name], they wanted to exploit that for profit," his son Steve Ross alleges.
Bob Ross: Happy Accidents, Betrayal & Greed, Original Documentary, Streaming Now, Netflix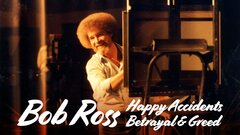 Powered by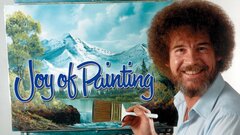 Powered by