'The Big Bang Theory' First Look: Sheldon and Amy Shack Up!
It's no surprise that before Sheldon (Jim Parsons) would finally move in with girlfriend Amy (Mayim Bialik) he would have to go through the usual testing of any scientific experiment, right? This week's episode of The Big Bang Theory, appropriately entitled "The Cohabitation Experiment," takes us into that very test and the first look photo above show us the couple's first night in bed together.
Why the sudden living arrangement change? Amy's apartment has been flooded by burst pipes so, with some prodding from Leonard (Johnny Galecki) and Penny (Kaley Cuoco), she winds up moving in with Sheldon in Penny's now-empty apartment. While Sheldon and Amy attempt to take the scientific approach to cohabitating, their collective anxieties about living with a significant other come to the surface.
RELATED: Penny and Leonard Renew Their Wedding Vows in Season 10 Big Bang Premiere
Also in the episode, Howard (Simon Helberg) and Bernadette (Melissa Rauch) freak when Raj (Kunal Nayyar) learns the sex of their unborn child before they do. Will they succumb to their curiosity to find out themselves or stick to their original plan to not know the sex of the child until birth?
The Big Bang Theory, Mondays, 8/7c, CBS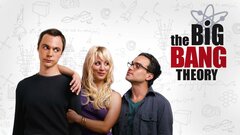 Powered by