Sneak Peek at HBO's Newest Comedy 'The Righteous Gemstones' (PHOTOS)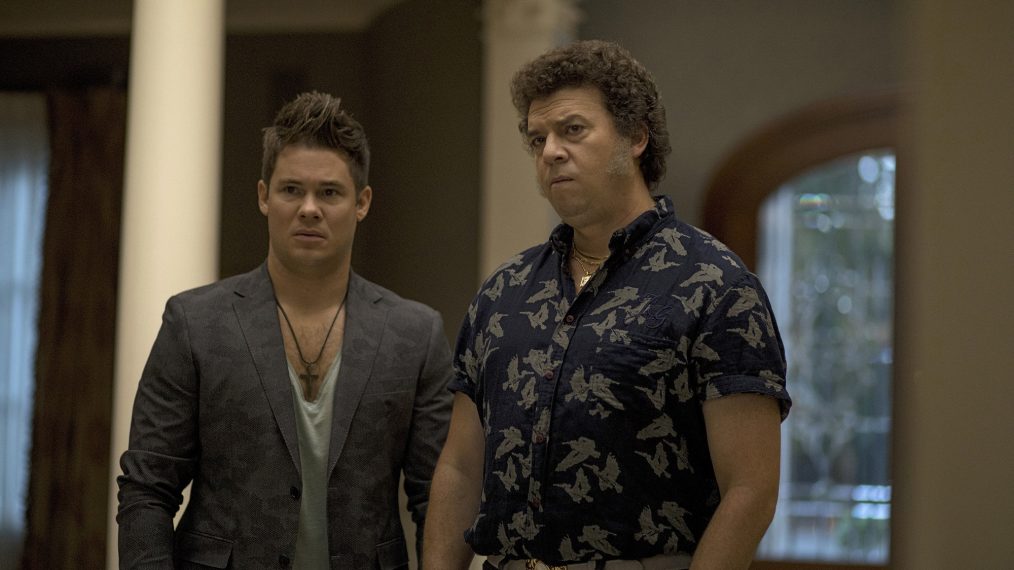 The Righteous Gemstones, starring Danny McBride, John Goodman, Edi Patterson and Adam Devine, kicks off its nine-episode season with an hour-long episode on Sunday, August 18.
The newest HBO series tells the story of a world-famous televangelist family with a long tradition of deviance, greed, and charitable work.
Well into the second generation of a grand televangelist tradition, the renowned Gemstone family is living proof that worship pays dividends in all sizes, including their megachurch. McBride plays Jesse Gemstone, the eldest of three grown Gemstone offspring, who looks to lead in his father's footsteps, but finds his past sins jeopardizing the family ministry.
Playing Jesse's siblings are Devine as pseudo-hipster Kelvin, the youngest of the trio and a thorn in Jesse's side, and Patterson as Judy, who is secretly living with her fiancé and dreams of escaping the Gemstone compound. Goodman plays Eli Gemstone, the family's patriarch, who finds himself at a crisis point as he mourns the loss of his wife and questions the Gemstones' mission.
On the series premiere, upon returning from a baptism marathon in China with his father Eli and brother Kelvin, Jesse receives a video from blackmailers seeking to sully his reputation.
Click through the gallery above for a sneak peek at the new series!
The Righteous Gemstones, Series Premiere, Sunday, August 18, 10/9c, HBO