Jake Abel Returns as Michael in 'Supernatural's Penultimate Episode (PHOTOS)
Well, there's one being still around in the penultimate episode of Supernatural.
Although it looked like Sam (Jared Padalecki), Dean (Jensen Ackles), Jack (Alexander Calvert), and the dog they find in the "Inherit the Earth" promo would be all that's left, at least in the beginning of it, Jake Abel is back as archangel Michael in the photos. (He wasn't returning their calls in "Despair.")
See Also
Get an exclusive sneak peek at the finale episode, 'Carry On'!
In what Ackles has described as feeling "like the season finale for 15," "everything is on the line as the battle against God (guest star Bob Benedict) continues," the logline reads. "A familiar face returns to join the fight."
Scroll down for a look at the second to last ever episode of Supernatural.
Supernatural, Thursdays, 8/7c, The CW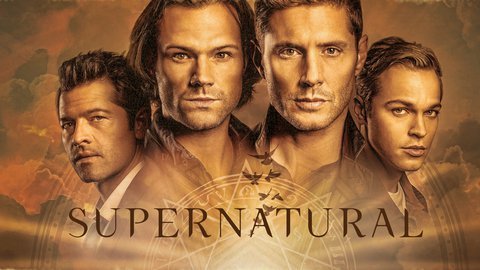 Powered by