How Would These 8 Lady Gaga Looks Fare on 'RuPaul's Drag Race'?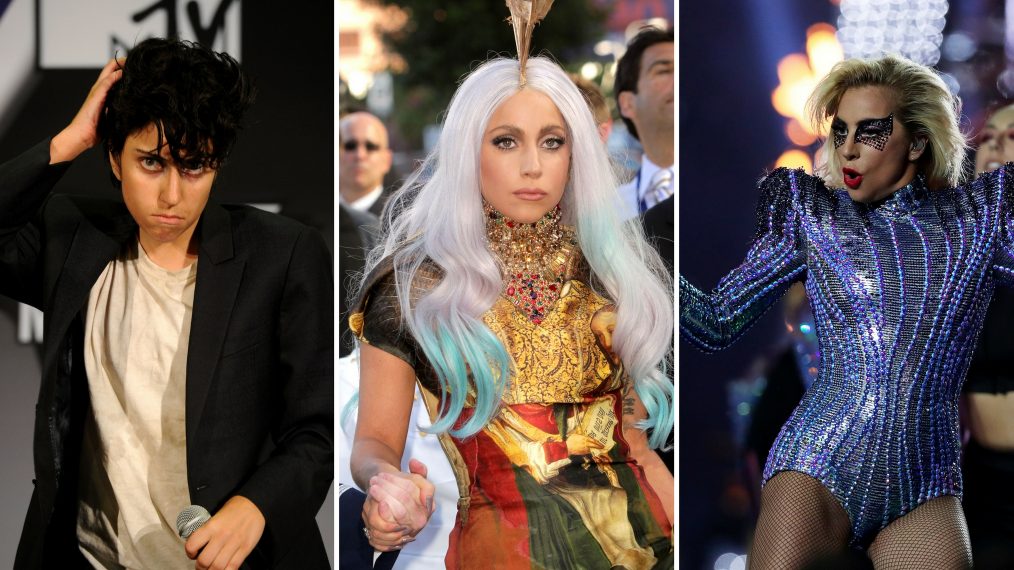 Lady Gaga may have given the wider sports-watching world a hell of a show at Super Bowl LI this year—a little Halftime spectacle we've come to think of as the Joanne Monster Ball Bowl—but this spring, she'll be playing to her base. When RuPaul's Drag Race returns for its ninth season premiere in March, Mother Monster will be on hand give the queens some major inspiration.
Lord knows, Gaga has taken her own share of inspiration from drag queens—from the Kermit the Frog coat to the infamous meat dress. So in the spirit of fair play, we thought we'd take a look back at some of the diva's eye-popping looks and speculate wildly about how they would fare on the Drag Race runway.