'Kimmy Schmidt,' 'Homeland,' & 4 Other TV Series in Their Final Seasons (PHOTOS)
TV is bringing out the big guns to make 2019 the starriest, buzziest, don't-want-to-leave-your-sofa year in ages. So grab your remote and some snacks and settle in. It's gonna be awesome.
Click through the gallery above to learn more about which series are in their final stretches.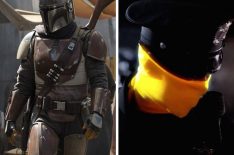 See Also
Next year is shaping up to be a great one for fans of genre television.