'Blue Bloods' Preview: Frank's Team Makes It Personal When Baker Is Attacked (PHOTOS)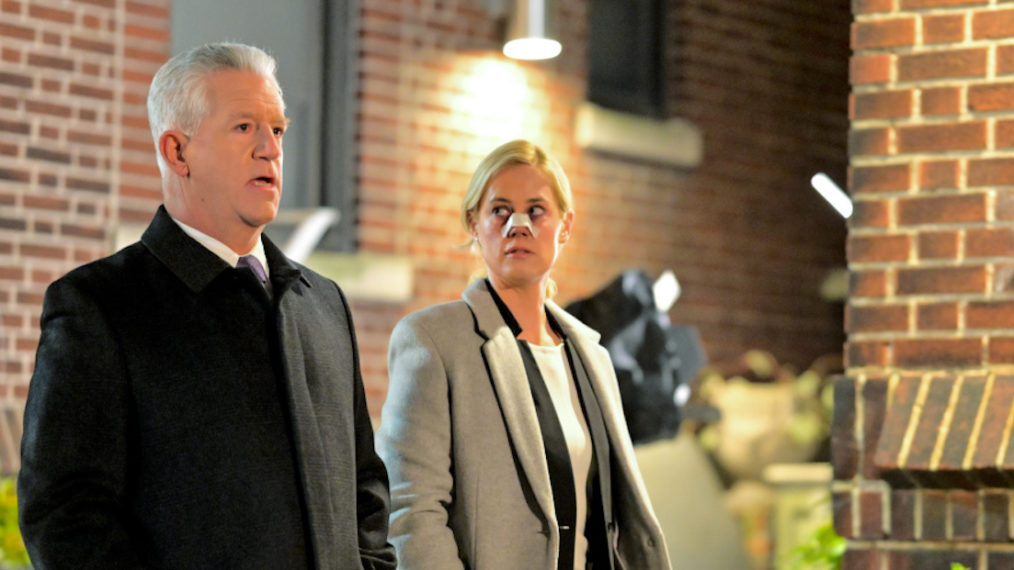 Someone just messed with the wrong member of the NYPD.
In the April 16 episode of Blue Bloods, it gets personal for Commissioner Frank Reagan (Tom Selleck) and his 1 Police Plaza team — Abigail Baker (Abigail Hawk), Garrett Moore (Gregory Jbara), and Gormley (Robert Clohessy). Baker is assaulted on the street, as seen in the promo and photos below.
See the attack as well as a look at the injuries Baker sustains in the promo below. Plus, while Garrett may have to keep Baker from working her own case, Frank assures her, "We got you covered." But even though she knows that, will she take a step back like she needs to?
Also in "Happy Endings," Peter Hermann returns as Erin's (Bridget Moynahan) ex-husband, Jack Boyle, at her request. She wants him to represent a defendant she's prosecuting. Elsewhere, Eddie (Vanessa Ray) wonders if she's being too stubborn after publicly undermining one of Jamie's (Will Estes) decisions at work, and Danny (Donnie Wahlberg) and Baez (Marisa Ramirez) investigate the attempted murder of a couple with huge secrets.
Scroll down for a look at Jamie and Eddie on the job, Danny at the hospital, and Baker before and after the attack.
Blue Bloods, Fridays, 10/9c, CBS