Ask Matt: 'The Simpsons'' Place in TV History, Plus: 'Bull', 'Westworld', 'NCIS: New Orleans' Cast Change and More
Welcome back to the weekly Q&A with TV critic (also known to some TV fans as their "TV therapist") Matt Roush, who'll address whatever you love, loathe, are confused or frustrated or thrilled by in today's vast TV landscape. One caution: This is a spoiler-free zone, so we won't be addressing upcoming storylines here unless it's already common knowledge. Please send your questions and comments to [email protected] (or use the form at the end of the column) and follow me on Twitter. Note: Ask Matt will now be posting on Fridays most weeks.
Question: As I watch The Simpsons approach their 30th year on TV, which is absolutely mind-boggling to me, where would you rank them in the annals of television history? — Jeff
Matt Roush: Mind-boggling is right. A week from Sunday (on October 16), The Simpsons will mark its 600th episode with its 27th edition of the "Treehouse of Horror" anthology, and I'm looking as forward to that as I ever have. Even lesser episodes are capable of bringing me great joy on a Sunday night, and its staying power and continued cultural relevance put The Simpsons high on anyone's list of greatest shows and greatest comedies ever. In the current issue of TV Guide Magazine, show-runner Al Jean acknowledges the latest milestone by trying to be modest, up to a point: "We don't want to pat ourselves on the back about it. That would be against everything that we stand for. Oh, who are we kidding? It's incredibly cool." Can't argue with that. Or with the fact that The Simpsons has somehow managed to be both timeless and timely over the years. No reason to try to imagine TV without it, because it will never entirely disappear in our lifetimes, I'd imagine. But when the time comes for Fox to finally let it go, it will be the end of a magnificent era.
---
Now for a Bull Session (About Facial Hair?)
Question: How is Bull doing? I really enjoyed the first episode, but wonder if the repetitive pattern of jury selection each week can sustain our interest. Love Michael Weatherly and I am rooting for this show. — Dolores
Matt Roush: If Bull is a long-term hit, as most expect it to be, it will be because fans like you are rooting for Michael Weatherly. The residual affection from his long run on NCIS will carry the show a long way, and so will its scheduling, hammocked between two versions of NCIS, which helped get the show off to a strong start in the ratings. But you do raise a question that plagues any procedural. Regular viewers of this genre tend not to mind too much about the formula aspects of these shows, finding the repetition more comforting than tiring. But there is always the potential for these shows to burn out, so eventually Bull will have to build out the world of the show beyond the case of the week. That tends to happen with even the most basic procedural, so stay tuned.
RELATED: Michael Weatherly on His New Show and Not Taking Himself Seriously
Question: Can you convince Michael Weatherly to shave? I realize he's trying to look different from Tony DiNozzo, but he looks so awful I can't stand to watch his new show. — Patricia
Matt Roush: You're not alone. Philip also wrote in to observe, "I have enjoyed watching the three NCIS series and now Bull on CBS. But lately it seems that at least one male lead on each program shows up each week unshaven and scruffy looking. Why? Does this add to their character? What can be done to get my concern to CBS and the folks who produce the programs?"
Well, writing to me is a first step, I suppose. I did bring this up to a few CBS visitors at TV Guide Magazine's recent cover party in New York for Michael Weatherly (he graces the current issue), but didn't feel it was the proper venue to confront the star about it. Apparently this is a preferred look these days to convey a bit of anti-establishment attitude or even ruggedness, depending on the character. Clearly, it's rubbing some viewers the wrong way.
---
Is Westworld a New Dollhouse?
Question: I'm looking forward to HBO's Westworld, but judging from critic's previews—individuals programmed to help humans live out fantasies; memories wiped and reprogrammed; old memories resurfacing—it sounds like the show owes a huge debt to Joss Whedon's innovative, thought-provoking, and (unfortunately) prematurely canceled show Dollhouse. Could Whedon sue? Your thoughts? — Maurice
Matt Roush: Thankfully, Joss Whedon doesn't strike me as an especially litigious type, but there are enough differences here that I would think even the most devout Dollhouse acolyte would find some new and provocative material to enjoy in this provocative re-imagining of Michael Crichton's 1973 movie. The split focus between the robots and their creators, and the park's customers, give it an entirely new feel. If the show's executive producer Jonathan Nolan hadn't already shown such a deep fascination with artificial intelligences in developing Person of Interest (how I miss it), maybe then I'd buy an argument that he was borrowing source material—but given how unsuccessful Dollhouse was (in ratings if not creatively, especially in that terrific second season), it's not as if everyone was racing to replicate it. But considering I got multiple questions on this subject, God help the next person who comes up with a space Western.
---
Pros and Cons of Designated Survivor
Question: I just watched the extraordinary third episode of Designated Survivor. The twists and turns are keeping me up at night! The performances, pacing, scripts (steadily improving) and sets are all extremely impressive. I have only one criticism of my favorite new show and now my favorite show on TV. Whenever there is a scene dealing with his generic son, I just think about so many other dramas with similar sons and scenarios. Does every teenage son have to be so alike? — Fred
Matt Roush: There's little doubt that Designated Survivor is turning into one of the fall's unquestionable new hits. I'm still enjoying it, though find myself wishing the rest of President Tom Kirkman's staff was as interesting as Kiefer Sutherland is in playing this almost impossibly noble instant statesman. Gauging from my early mail, the son is easily the most reviled part of the show. And as always happens with a show that's this high profile, it has its early detractors as well.
Question: I tried Designated Survivor, and surprisingly it wasn't the Jack Bauer issue that made it a no-watch for me. I watched the first and second episode and despite some good individual performances, it is weighed down by dumb moments. The kid as amateur drug dealer, the Michigan governor as dictator (hello, states have legislatures and courts), the landmine storyline when it looks like a missile hit the capitol, the non-character of the wife. I thought I could watch the third episode but couldn't drum up any interest. — Sharon
Matt Roush: I found the subplot about civil unrest and the states-vs-federal power jousting to be pretty timely. One of my issues with the series is that the national/world crisis is so enormous, there's maybe too much normalcy in the way the storylines are playing out. And it's way too early to write off the First Lady character. Natascha McElhone is a stunning presence, and given how much else is going on in the show right now, she's probably just getting started. Way too early to bail on this one, though I agree the son-as-drug-dealer angle is a groaner, and the show as a whole is pretty heavy-handed in its often one-sided conflicts. I'd also like to see a few more smudges on Kiefer/Kirkman's halo.
---
Echoes of TV's Past in Timeless
Question: I watched the pilot episode of Timeless and enjoyed it. It reminded me of two shows from the past: Quantum Leap and Voyagers! It reminded me of Quantum Leap because it deals with how altering the past can affect the present time of the show. It also reminded me of the show Voyagers! from 1982 because Timeless will be traveling to historical events and keeping history on the right path. It can't hurt to expose people to history. — Jeremy
Matt Roush: And don't forget Mr. Peabody and Sherman! The best way of thinking about Timeless is that it's meant to be fun and engaging, and the producers have cited Quantum Leap as an inspiration. (My hazy memory of Voyagers!, which aired during one of those brief periods when I watched very little TV, is that it was pretty cheesy, but Timeless is nothing if not escapist.) If we learn a few tidbits along the way, as you might in the upcoming episode set in and around Lincoln's assassination, so much the better.
---
This Is Too Much on Tuesdays!
Question: How can they put This Is Us on Tuesday? Along with the Dancing With the Stars results show, NCIS and Bull, there's already enough I watch and record! – Linda
Matt Roush: At least you'll have one less conflict next week, now that the Dancing results show is being replaced by the return of ABC's comedy block (with The Middle leading the pack on a new night, for those who've been missing it on Wednesdays). Truth is, there are precious few nights and time periods that are safe for any show to air without some serious competition. With This Is Us moving an hour earlier to 9/8c on October 11, it might still be able to take enough advantage of its The Voice lead-in to keep making some noise, as it has so far, so much so that it was the first freshman series to get a full-season pickup. I encourage you to record this, or watch it live, because there should be room for a show this special to thrive against CBS's sea of procedurals.
---
Tom Selleck, Jesse Stone and the Magnum Reboot
Question: When you spoke with Tom Selleck, I hope you asked about the status of the Jesse Stone movie series. I always scan the TV Guide for news about new movies. Also, what are his thoughts on the new Magnum, PI continuation? Has he been asked to make appearances? — Neal
Matt Roush: Last week, I conducted a Q&A with Tom Selleck, mostly about Blue Bloods, for the SAG/Aftra Foundation in New York. I wasn't able to cover all the bases I would have liked in our too-brief chat, but he did tell me that the current deal with Hallmark includes one more Jesse Stone movie, which would be the 10th in the series. The real issue is when he'd have time to write and star in it. (The most recent one, Lost in Paradise, aired a year ago this month.) Selleck admitted he was pretty wiped out after filming the last one during a Blue Bloods hiatus. But he's devoted to that character, so eventually I'm sure another will be made. Just don't expect it soon. As for ABC's Magnum, P.I. reboot, which would focus on the character of Magnum's daughter Lily, Selleck said he hasn't been approached by the producers yet, and wouldn't agree to reprising his iconic star-making role until he reads a script and has a better sense of the show's premise and tone and if it would honor the spirit of the original. You could sense some skepticism as he addressed the subject, which only seems fair given how most remakes/reboots turn out.
---
New Blood in New Orleans
Question: Through the years, NCIS has had staff changes and I have to admit the changes have been great. The way that they have added new characters just blends right and it's like they have belonged there right from the very beginning. But with NCIS: New Orleans, the new character just doesn't fit. I understand why the writers decided to fire "Merri" (Zoe McLellan as Meredith Brody). What I don't understand is why they just didn't add a new character the way NCIS does, someone who fits like they just belong there. Instead, they add an FBI Agent (Vanessa Ferlito as special agent Tammy Gregorio) who clearly does not belong and in her own words wants to get back to New York. Also, her attitude towards the NCIS agents is demeaning, acting like she is better than they are. The character just doesn't gel with the rest of the cast and the show. Why would they do something like that? I really loved the show before, but now it's coming down to do I really want to keep watching. I'm just not sure anymore. It's not the same show. — Rosalie
Matt Roush: Making changes to this sort of ensemble is always a calculated risk, and here's our story in which the producer explains why he went this direction. Many questions have poured in asking where Brody/McLellan disappeared to and why, and from all accounts this was a story-driven creative decision, like it or not. Usually, the initial response to a new character (despite Rosalie's rose-colored view of the NCIS world) is pretty harsh. Case in point: replacing Ziva with Bishop, which led to a firestorm of fan criticism. The following is more representative of how these transitions are often received.
Question: What's the real story behind NCIS: New Orleans dropping Zoe McLellan? I am not buying the baloney that she doesn't want to further embarrass the team with her poor judgment. As for her replacement (Vanessa Ferlito), forget about it. Totally insipid, leaves no lasting impression other than boring, and they really need a NYC/DC transplant named Tammy there? Stupid premise. I am about to take the show off my weekly viewing list, and will do so as soon as the "who needs him" Tom Arnold shows up. I do like the rest of the cast, but the Ferlito/Arnold additions have ruined it for me. Whoever makes these decisions should perhaps seek another line of work. — Judy
Matt Roush: Buy it or not, they wrote Brody out of the show, and that's how they explained it. And Tammy is here to stay. For now. (Arnold's character may recur down the road, but he's not a regular. For now.)
---
Musical Chairs on CBS
Question: Why is Adam Rodriguez a regular in two top CBS shows, Criminal Minds and NCIS? Never seen this before. He is such a good actor, won't his two different roles be confusing to viewers? — Carol
Matt Roush: I love this. Not to embarrass Carol at all, who may be mistaking new NCIS cast member Wilmer Valderrama for Rodriguez, who just joined the Criminal Minds cast. But it's just a sign of how interchangeable and generic these shows can be that the network has poached former cast members from their other procedurals to join current casts: CSI: Miami's Rodriguez to Criminal Minds, CSI: New York's Ferlito to New Orleans, Blue Bloods' Jennifer Esposito to NCIS. No wonder people are confused.
That's all for now. Thanks as always for reading. I can't do this without your participation, so please keep sending questions and comments about TV to [email protected] or shoot me a line on Twitter (@TVGMMattRoush). Or submit your question via the handy form below: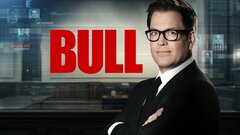 Bull
where to stream