Pitch: Is Ginny Dating Drake?! (VIDEO)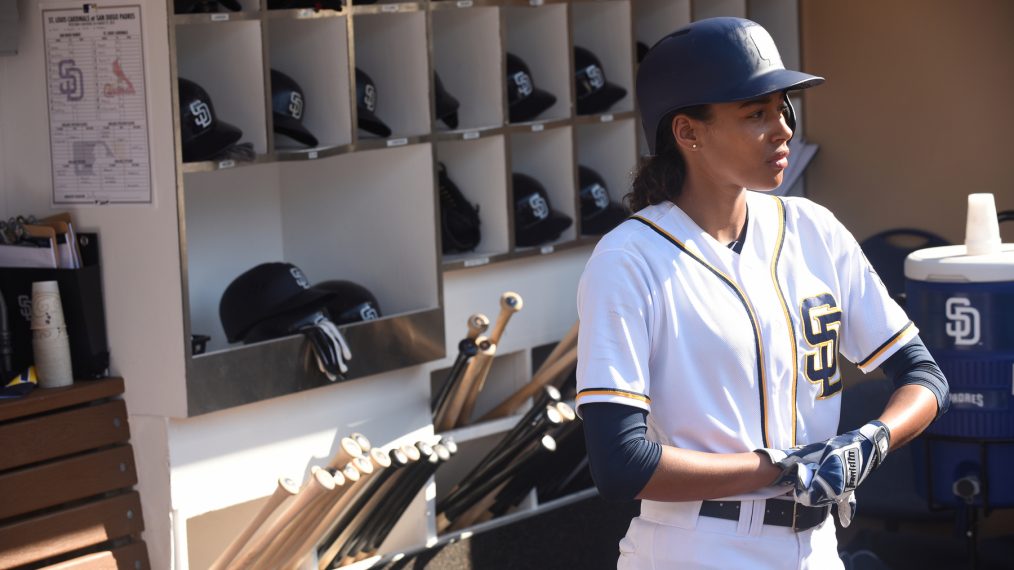 PITCH: Kylie Bunbury in the all-new "Double Switch" episode of PITCH airing Thursday, Oct. 6 (8:59-10:00 PM ET/PT) on FOX. Cr: Ray Mickshaw / FOX. © 2016 FOX Broadcasting Co.
Pitch's Ginny Baker (Kylie Bunbury) has many admirers—a perk of being the first female pitcher in Major League Baseball—and in this week's new episode of the Fox drama, a new fan makes himself known.
RELATED: Pitch Imagines the First Female Major League Ballplayer
In an exclusive clip from "Beanball," Blip (Mo McRae) and Mike (Mark-Paul Gosselaar) deliver a present to the teammate from superstar Drake...and share the contents of the note he wrote her.
Take a look:
Pitch, Thursdays, 9/8c, Fox.