What's Worth Watching: 'Grey's Anatomy', 'Better Things', 'The Good Place', 'Pitch', 'How To Get Away with Murder' and more for Thursday, September 22
Grey's Anatomy (8/7c, ABC): Entering its 13th season, Shonda Rhimes' durable medical melodrama is just two years away from tying ER's longevity, and it's in better creative shape (and certainly more entertaining) than NBC's one-time blockbuster was at this stage of things. The night kicks off with one of Grey Sloan's staff ending up as a patient, with Bailey (Chandra Wilson) trying to get to the bottom of things. She's pretty good at that.
Better Things (10/9c, FX): Just renewed for a second season, Pamela Adlon's beautifully observed comedy offers up one of its best episodes to date, as Sam (Adlon) brings home an old-friend director for a night of home cooking and domestic bliss, which turns out to be anything but. If you don't laugh out loud at the off-color anecdote delivered by Sam's mom Phyllis (Celia Imrie) at the dinner table, this may not be the show for you. Louis C.K. wrote the episode, which features a cameo by David Duchovny.
Huntwatch (10/9c, Discovery): A new Discovery Impact special, produced by the International Fund for Animal Welfare and narrated by Ryan Reynolds, spotlights renewed efforts to stop the slaughter of baby seals in Atlantic Canada.
Inside Thursday TV: The staff of Cloud 9 is on strike as a second season of NBC's Superstore (8/7c) gets underway. … NBC's The Good Place moves to its regular night and time (8:30/7:30) with Chidi (William Jackson Harper) trying to teach ethics to Eleanor (Kristen Bell), who's distracted by trying to find out who sent her that "You don't belong here" note. The answer is surprising. … Eddie Cibrian joins Fox's Rosewood (8/7c) in its second season a the new captain at the East Miami Police Department. … Best new show of the night: Fox's Pitch (9/8c), an inspirational drama about the first woman athlete to break into baseball's major leagues. … Picking up the pieces from a mostly incoherent second season, ABC's How to Get Away With Murder (10/9c) opens with Annalise (Viola Davis) trying to salvage her reputation by starting a criminal law clinic where her somehow-still-loyal students will work on pro bono cases.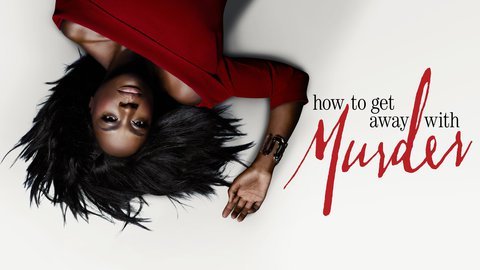 Powered by