'Stranger Things' (Finally) Gets a Second Season From Netflix
There were two big buzzes around the Netflix spookfest Stranger Things this summer: 1) Hey, this show Stranger Things is great!, and 2) Why hasn't Netflix renewed it yet?
RELATED: Stranger Things: A Missing Boy, a Mysterious Girl and Winona Ryder Make For a 'Fun' Thriller
Well, the streaming service has finally given the green light to a second season, ordering nine episodes (the first season was eight). Matt and Ross Duffer will return to give their voice to everyone's '80s nostalgia jones, with the second season taking place in 1984.
Netflix released this video to announce the new season, which will premiere in 2017:
Stranger Things, Season 1 streaming now, Netflix.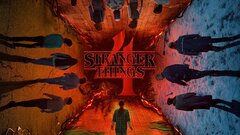 Powered by